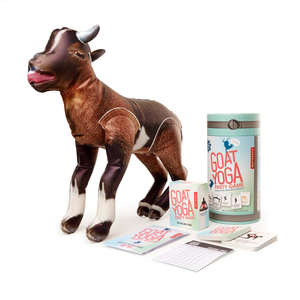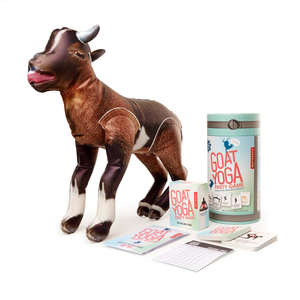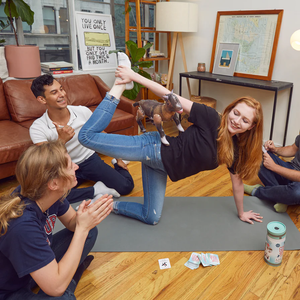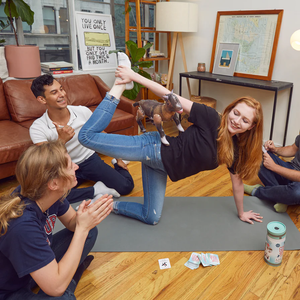 On Sale
Kikkerland - Party Games | Goat Yoga
Unforgettable fun awaits with Goat Yoga - the game where you perform wild yoga poses with the help of a floating goat! Prepare for some hilarious cards, a score sheet, and an inflatable goat. The goal? Execute your chosen pose while keeping your inflatable pal in place. Compete to become the Greatest Of All Time! Gather your friends, lay out your mat, and get your goat! Time to turn a peaceful night of meditation into a night of contortionist comedy with Goat Yoga!
Game includes:
1 x Inflatable Goat
100 x Challenge Cards
Score Pad & Pencil
Rules Sheet
Description : Size - Inflated Goat: 317 x 406 x 139mm, Game Packaging: 200 x 100mm.