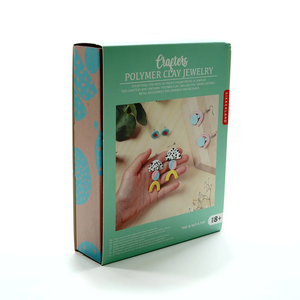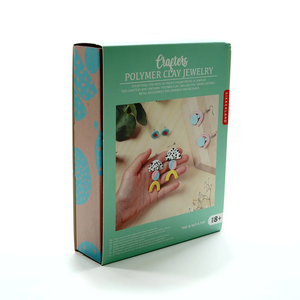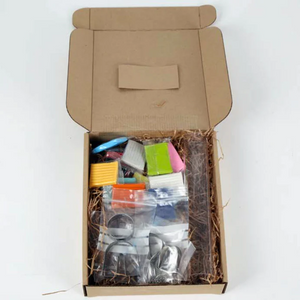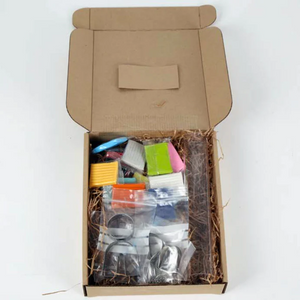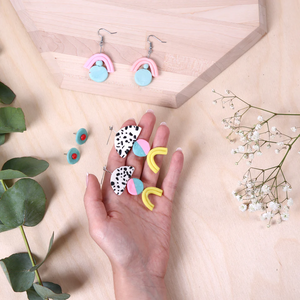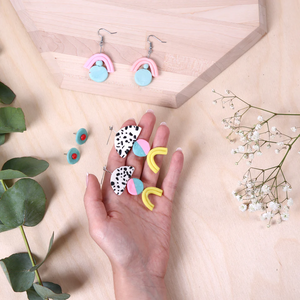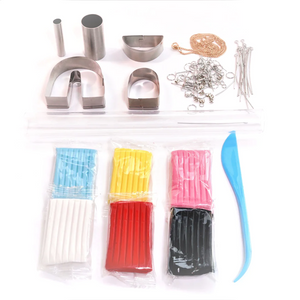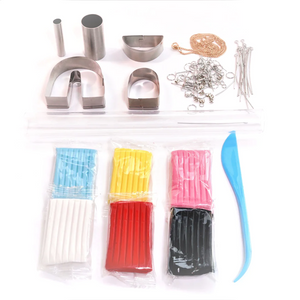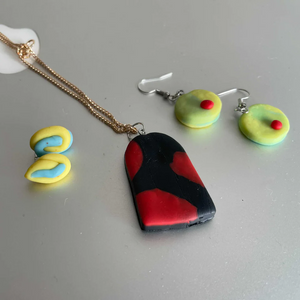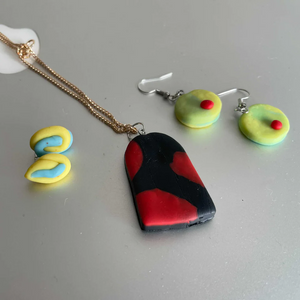 On Sale
Jewellery Making Kit DIY Colourful Clay Earrings Necklace
Whether you're ready to set up your own small jewellery business, create gifts for your friends or simply design your own charms, this kit is for you.
Enabling you to create jewellery at home, this easy-to-use kit features everything you need to make your own DIY jewellery.
The kit features:
6, 0.71 oz Blocks of colourful polymer clay

1x Rolling pin & 1x Sculpt tool & 5x Cutters

18. 4 mm  Rings & 18.8 mm Rings

18. 60x 3 mm Pins & 16. 6 mm pins

16. 5 mm Earring backs & 8.20 mm Earring hooks

1. 64 mm Necklace chain & Metal accessories
Making jewellery can now be cheap and simple with this kit - which includes detailed instructions for crafting your own keep-sakes. Design by Hector Serrano. Environmentally-friendly packaging. 
Description  20.5cm x 24.3cm x 6.3 cm. Materials: iron, stainless steel, plastic, polyvinyl chloride paste resin. Suitable for ages 8 and up.