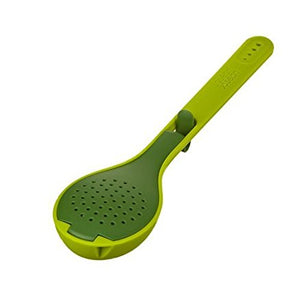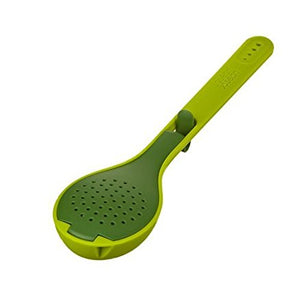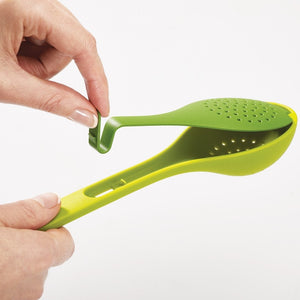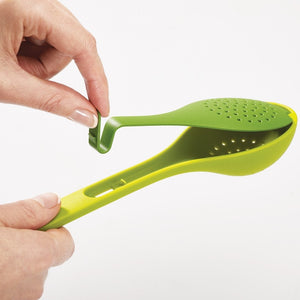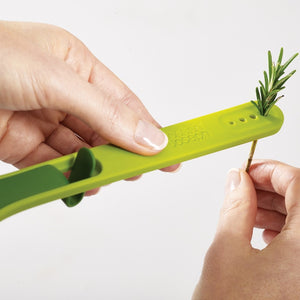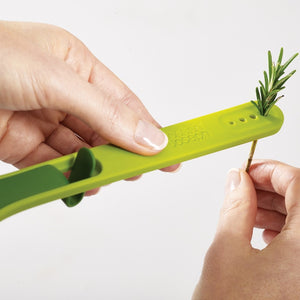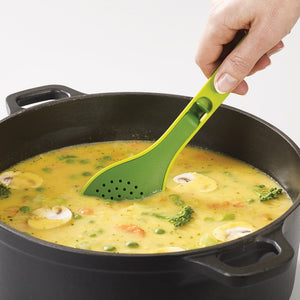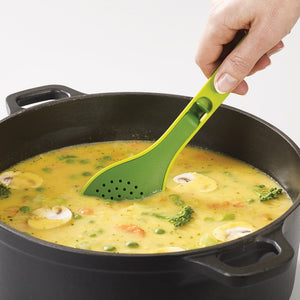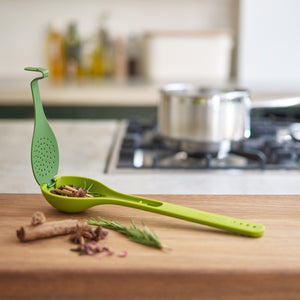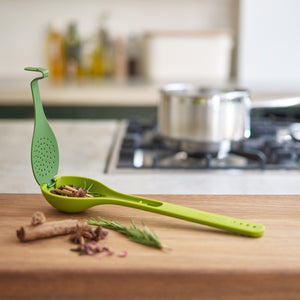 On Sale
Gusto flavour infusing spoon in green
If you're making a soup, stew or curry and want to add herbs and spices such as cinnamon sticks, cardamom pods and star anise without fishing them out later, Gusto is the answer. Simply load the spoon with your herbs and spices, close the lid and stir in as you cook your meal. Then once you've finished cooking, simply open the lid and throw away.
Gusto is also perfect for flavouring pitchers of hot and cold drinks with herbs and spices. Gusto comes with an integrated herb stripper in the handle which quickly and easily removes the leaves from fresh herbs. Suitable for all types of cookware.
Description Height 27 cm Width 6.5 cm Diameter 3 cm. Heat resistant. Dishwasher safe. BPA free. Plastic.