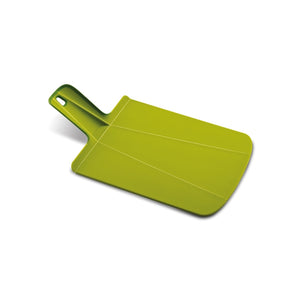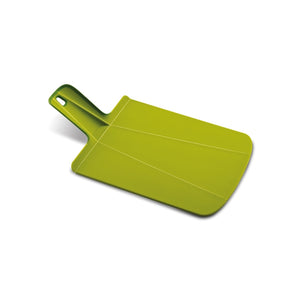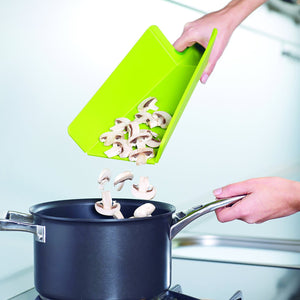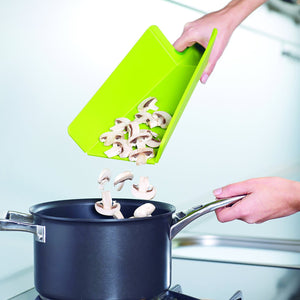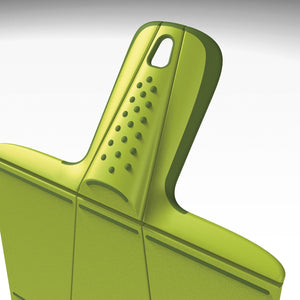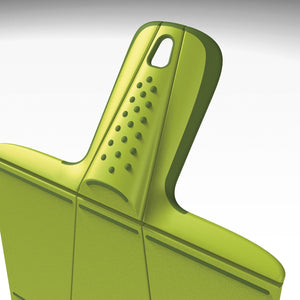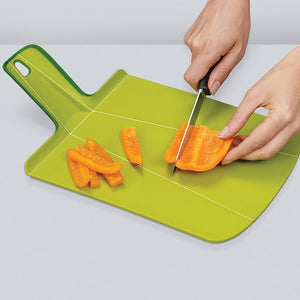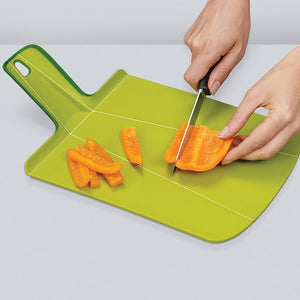 On Sale
Small chop 2 pot chopping board in green
A revolutionary way of using a chopping board designed by Joseph Joseph to maximise efficiency while cooking. The problem you might be facing is difficulty while you transfer food from the chopping board into the pot without a huge mess and too much dishes. Chop2pot has the solution for you by simply  squeezing the handle to create a 'chute' shape then naturally the food will slide into the pot. 
Description 
Rubber grip edge on the handle for comfort 
Anti-slip rubber feet on the bottom
Textured knife friendly surface for durability 
Durable 'Living-hinge' technology 
Length 26 cm x width 22 cm. Polypropylene and rubber. Care - Dishwasher safe, BPA free, food safe.