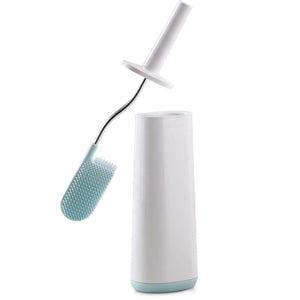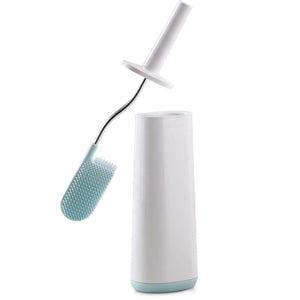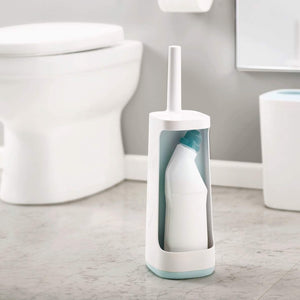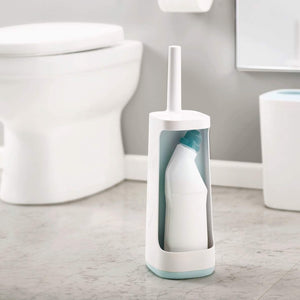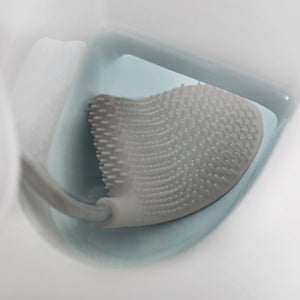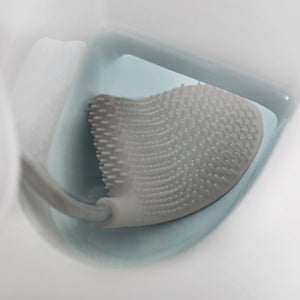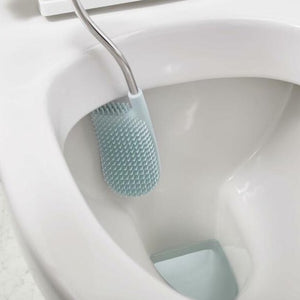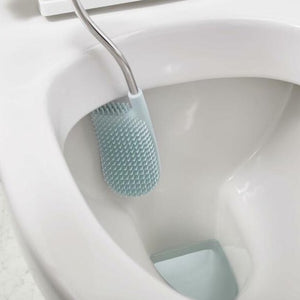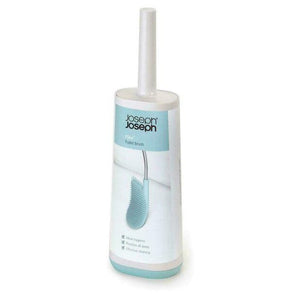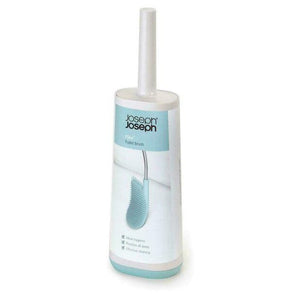 On Sale
Flex Toilet Brush Blue and White
Don't let cleaning your toilet drive you round the bend! The revolutionary Flex™ toilet brush from Joseph Joseph has a unique D-shaped, flexible head with wide bristles to effectively and hygienically clean the toilet. 
With the standard innovative design expected from Jospeh Joseph, features include durable bristles, anti-drip design - less dripping between cleaning and storing, anti-clog design - wide bristles spacing ensures dirt rinses off easier, flexible D-shaped head to reach in all areas, including under the rim and all in a slimline holder for neat storage!
Description H43.1 x W12.3 x D8.7cm (H17 x W5 x D3½ inches), brush & holder - clean with bleach or hot soapy water (if using bleach, avoid prolonged contact with stainless-steel shaft, BPA free. Card packaging.