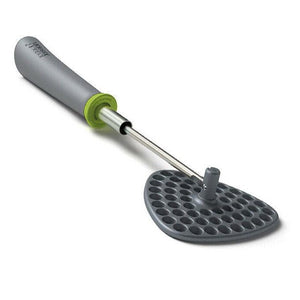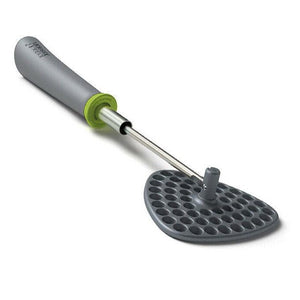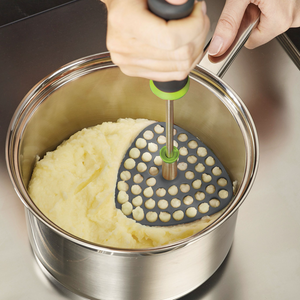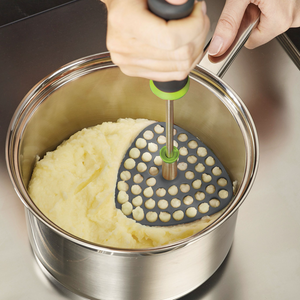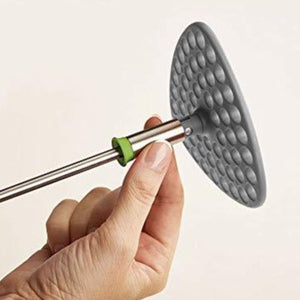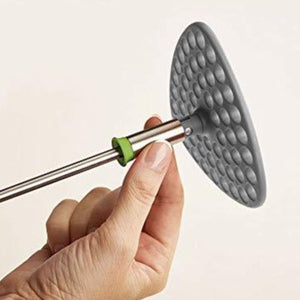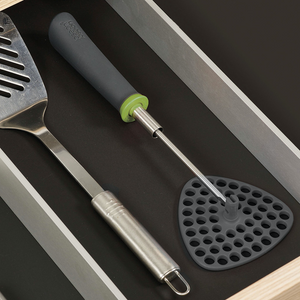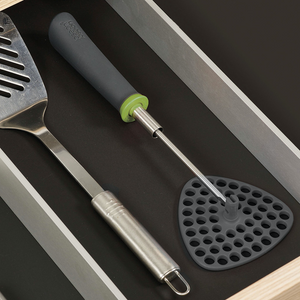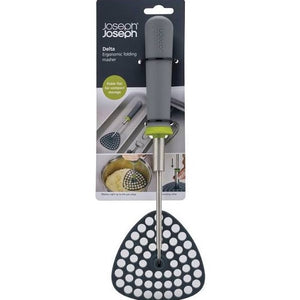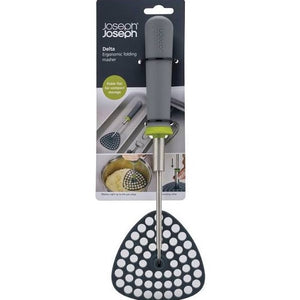 On Sale
Masher Delta Folding Masher in Grey and Green
How many times have you wrestled with the utensil drawers, trying to get it open (or closed) because that pesky masher seems to have it in for you!? Well, thats a thing of the past now, thanks to this nifty Delta Folding Masher!
This uniquely designed masher can be neatly folded flat after use. Before using, simply lock the mashing head in position with the small sliding collar located on the shaft. After use, slide the collar back up the shaft and secure it at the base of the handle. As well as being easier to store, Delta is also more efficient to use. Its curved mashing plate is designed to fit better into the edges of a pan, which means more potato is squashed with each plunge of the masher. 
Description 3.99 x 10.01 x 30.2 cm; 72.57 Grams, for non-stick cookware. Dishwasher safe, Silicone. Cardboard packaging.