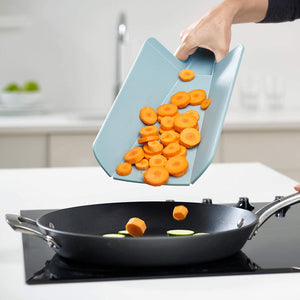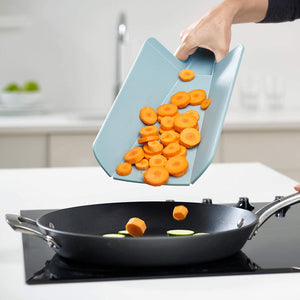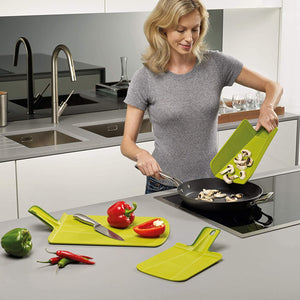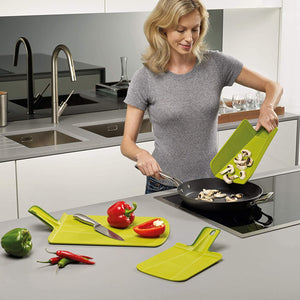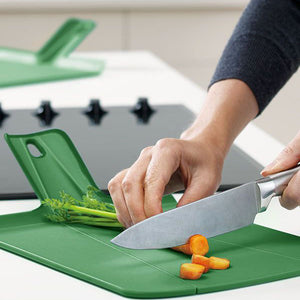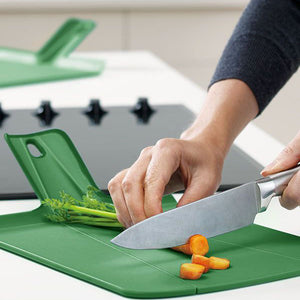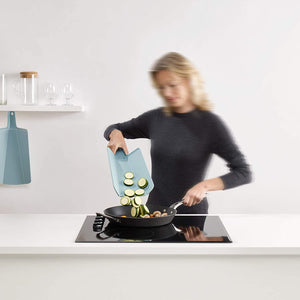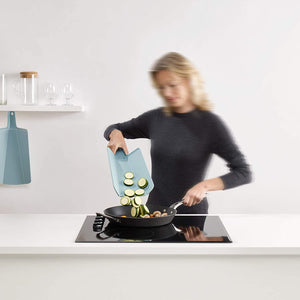 On Sale
Folding Chopping Board Small in Dark Green
Anything that makes life in the kitchen easier is a must-have in our books and our Chop2Pot chopping board is THE must-have kitchen accessory of the century. This chopping board not only provides you with the perfect surface for chopping all of your ingredients but also makes transferring into the ready and waiting pot easier than ever.
Simply chop, fold the edges with a simple squeeze of the handle and throw it in. Quick, easy and so good that we guarantee you'll wonder how you ever survived without it. Whether you're looking for a gift for your favourite burgeoning chef or simply something to make your own kitchen experiences easier, the Chop2Pot is the ultimate gift. 
Description
22 x 1.8 x 38
cm. Materials Plastic
. Dishwasher safe and BPA free. Please note, like all plastic chopping boards, the knife friendly surface of these boards may mark slightly during use.