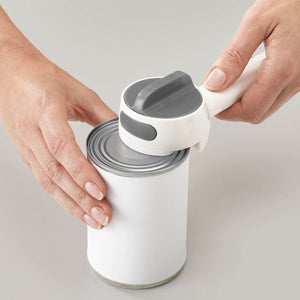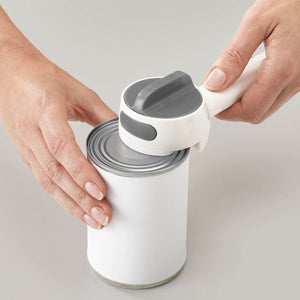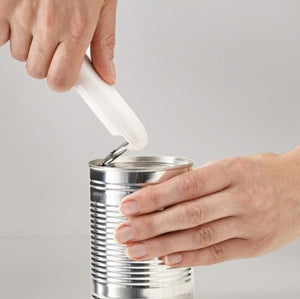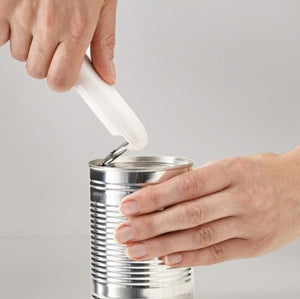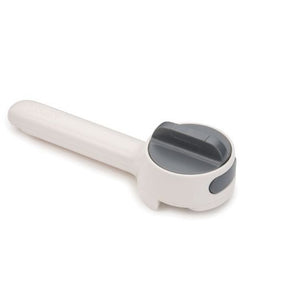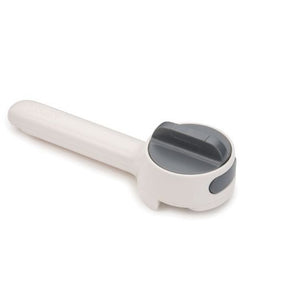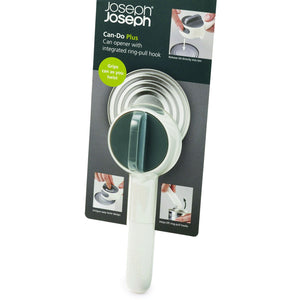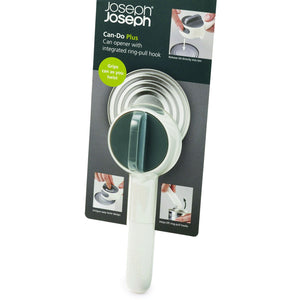 On Sale
Can Opener "Can Do Plus" and Ring Pull in White and Grey
If you're looking to make short work of opening cans and tins in the kitchen, then this amazingly clever little device is exactly what you need. The Can Do Plus can opener makes opening cans easier than ever thanks to it's large easy-twist mechanism that locks onto the lid as you begin to twist. Then, with the easy release button, you can dispose of the lid without having to touch it.
Super smart, super intelligent and a kitchen must-have for all. Not only does it make life in the kitchen a whole lot easier with it's supportive single handle but it's also compact and stylist! The must-have of the season!
Description 18 x 6.2 x 5 cm. Material Stainless Steel. Wipe clean with a damp cloth. Do not submerge in water.