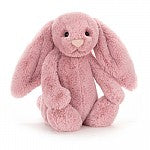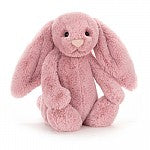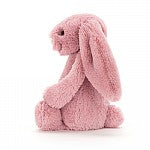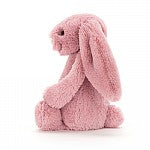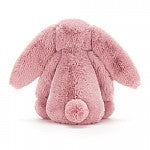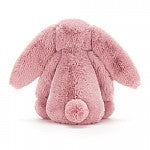 On Sale
Jellycat Soft Toy | Bashful Tulip Bunny | Pink
Hiding in the flowerbed? We can see that flopsy head!
Cute Bashful Tulip Pink Bunny can't wait to meet you! She loves to snuggle close, to hear your secrets and tales. Her sweet ears make you feel coziness and security. We named her after her top-pick flower, usually playing in the garden! Make her part of your home and she'll quickly become your go-to confidante. Plush and huggable, Bashful Tulip Bunny will be a great friend for cuddles and stories. She'll be with you night and day, bringing cheer and glee with her lovable, pink, huggy hold. This sweet companion will put a smile on your face and give you the comfort and joy that we all need in our lives.
Description : Size : Medium - H 31 X W 12 cm. Suitable from birth.