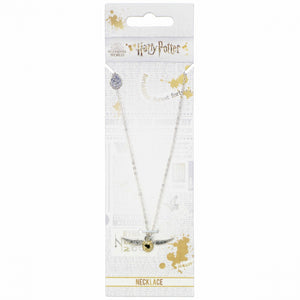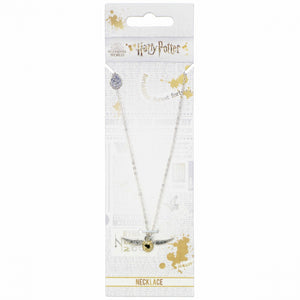 On Sale
Necklace Golden snitch Harry Potter Silver & Gold Coloured
Whether you're a fan of watching or playing quidditch, claim the snitch for your own with this necklace. Featuring a stunning silver coloured chain, this striking necklace will turn heads. Hanging from the bottom of the chain is a beautifully detailed snitch replica - just as impressive as the real thing.
Perfect for witches and wizards alike, it will make the perfect gift.
Description Charm is approx 8mm in height and 37mm wide. Unsuitable for small children.