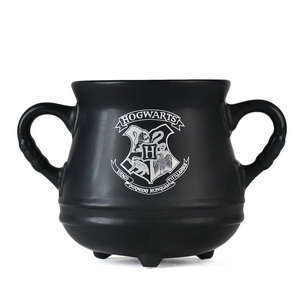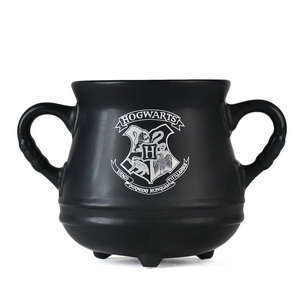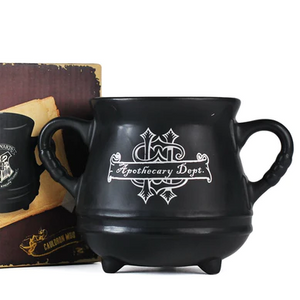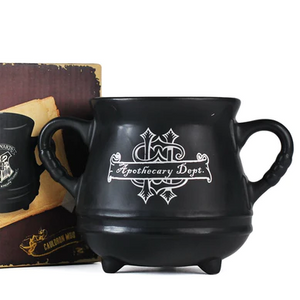 On Sale
Cauldron Mug Large Apothecary Dept. Harry Potter Black
Whether you like to bubble and brew coffee, tea, or hot chocolate in your cauldron, this one is perfect for you.

This novelty mug depicts a fantastically detailed Harry Potter cauldron. With two handles, a large mouth and large capacity (650ml), it is the perfect mug for your favourite beverage.
Based on the Hogwarts cauldrons used in the films, the mug is inscribed with 'apothecary dept' lettering. 

Complete with the Hogwarts crest in silver, it will also work well as a pencil pot for your desk.
Description Height 16.6 cm, Width 12 cm, Depth 11 cm. Materials: Dolomite - not dishwasher or microwave safe.