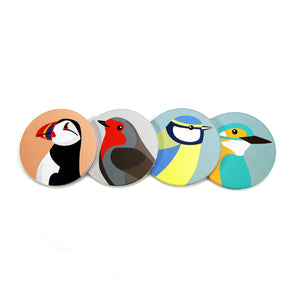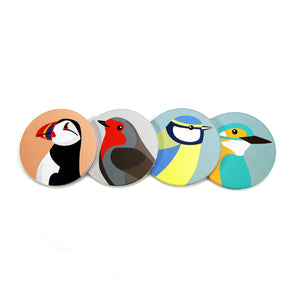 On Sale
Coasters RSPB Birds Set of 4 Cork Backed Ceramic
These birds of a feather or the perfect way to brighten up your coffee table! Officially licenced by the RSPB, these delightful coasters are perfect for all bird lovers. Depicting the puffin, blue tit, robin and kingfisher, they are both charming and whimsical.
Crafted from cork backed ceramic, they are easy to clean and will reduce damage to your table from warm drinks. Arriving in a sweet gift box, they will make the perfect gift for any bird enthusiast. 
Set of 4.
Description Width 12 cm, Depth: 3.5 cm, Height 11 cm. Material: cork backed ceramic.