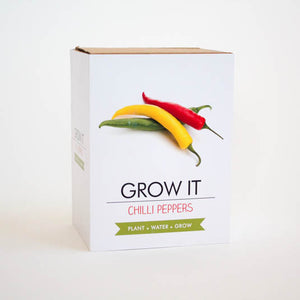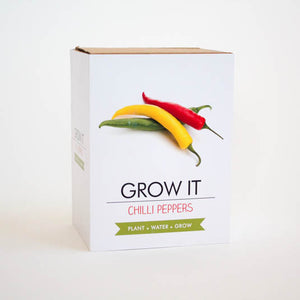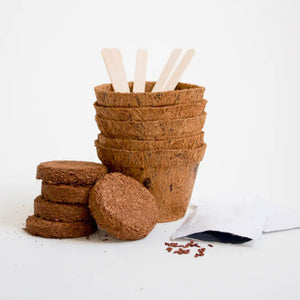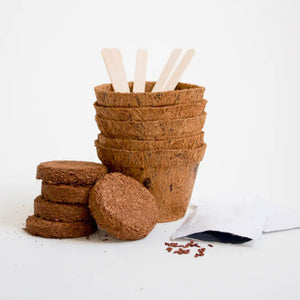 On Sale
Chilli Pepper Grow Your Own 5 Seed Varieties Grow It
Spice things up and grow your very own chilli pepper plants.

This fiery kit includes five different varieties of chilli pepper seeds. Complete with growing pods and compost discs, all you need is water and a bit of patience.
Perfect for a chilli-growing veteran or a total novice, this set is bound to get your eyes watering!
Kit includes:
Seeds (1x of each): Tabasco chilli seeds, 

Habanero chilli seeds, Bhut Jolokia chilli seeds, Jalapeno chilli seeds, Scotch Bonnet chilli seeds

5 starter growing pots made from coconut husk

5 natural coconut husk compost discs which expand when watered

5 wooden plant markers

Your growing instructions booklet 
Description 9.65 cm x 12.45 cm x 16.76 cm. Material: Paper, card, wood, coconut husk.