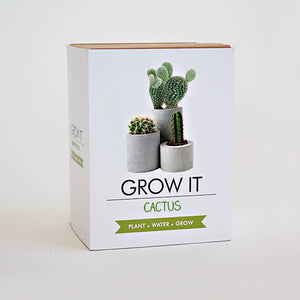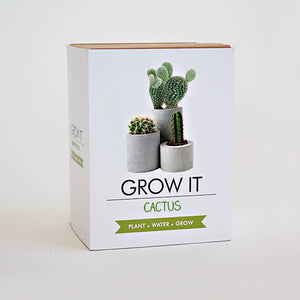 On Sale
Cactus Grow Your Own Kit with Seeds Grow It
Grow your own prickly friend!

No plant is easier to look after than the beloved cactus. And guess what? Very few plants are as easy to grow too.
This set includes everything you'll need to grow a fuzzy companion. Complete with seeds, pots and plugs, all you need is a bit of window-sill space, water, and patience.
This kit will make the perfect gift for a cactus enthusiast. After all, what's more special than cultivating your next cacti beauty? 
Description 9.65 cm x 12.45 cm x 16.76 cm. In the box: Growing pots, compost discs, seeds and manual.