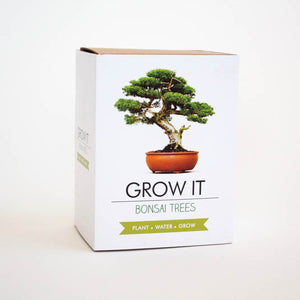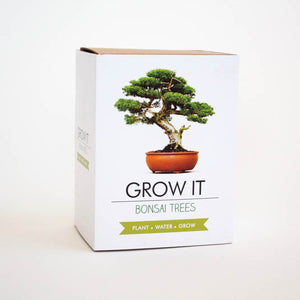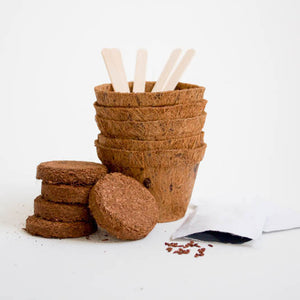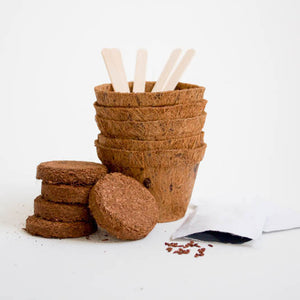 On Sale
Bonsai Tree Grow Your Own Kit with Seeds Grow It
Ahh, the bonsai tree: a symbol of tranquillity, sophistication and wisdom. And now, yours to grow!
This clever kit features everything you need to grow your very own bonsai tree.
Use the seeds, pots and plant markers to cultivate your very own miniature tree. 

Requiring very little effort or space, this is the perfect planting kit for someone who lives in a flat or doesn't have much time on their hands.

This bonsai tree gift will be treasured by its recipient for years to come.
In the box:
4x packets of mixed bonsai seeds

5x starter growing pots made from coconut husk

5x natural coconut husk compost discs which expand when watered

5x wooden plant markers

Your growing instructions booklet
Description 9.65 cm x 12.45 cm x 16.76 cm. Material: Paper, card, seeds, coconut husk.