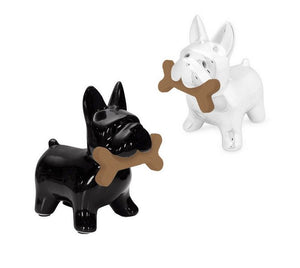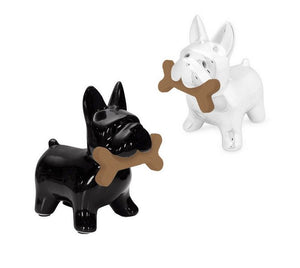 On Sale
Dog Salt & Pepper Shakers Ceramic Black and White
If you're barking mad about seasoning, then you need these little pups in your life. These gorgeous little westie dogs are actually salt and pepper shakers. With removable wooden bones - which allow you to shake seasoning over your meal - they are your perfect dinner-table companion.
Beautifully crafted from ceramic they are perfect for a dinner party - what a talking point!
Description 13cm, 10cm, 7.5cm. Material: Ceramic, wood.