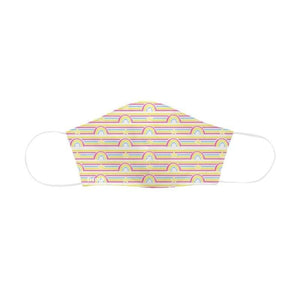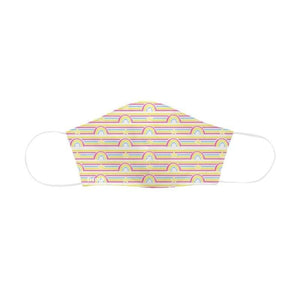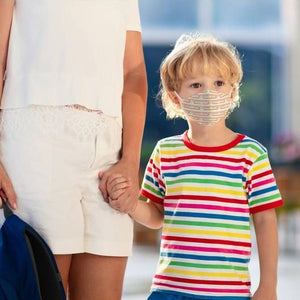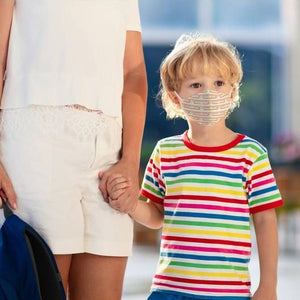 On Sale
Kids Face Mask Rainbow and Stars Design
While those under 12 may not need to wear a mask, it doesn't mean they won't want to. Likewise, those in their early teens may find adult masks a little on the big side and as a result, simply inefficient in protecting them against the current virus that's sweeping the globe.
Thankfully, there's a solution in place in the form of these kids' face masks by Fisura. To make it even more attractive to little ones, these particular three layered masks boast an awesome rainbow and sprinkles print.
The three layers are topped with a repellent finish to make penetration by the virus extremely difficult. It also boasts an antibacterial finish to the internal layer, to prevent the virus from hosting on the mask itself.
Who said staying safe couldn't be stylish?
Description
 18 x 9 cm
. Materials 100% Polyester
. Face mask for children from 6 to 11 years old. Three layers protection face mask: Outer layer with repellent finishing to make virus penetration difficult. Intermediate layer composed of an interlining that maintains an armed canopy to keep the mask shape for a better breathing. Interior layer with a repellent finish plus an antibacterial treatment to avoid virus hosting and proliferation.