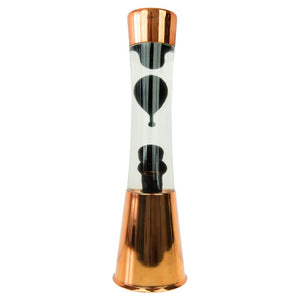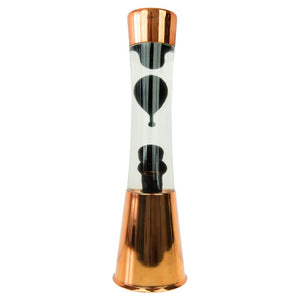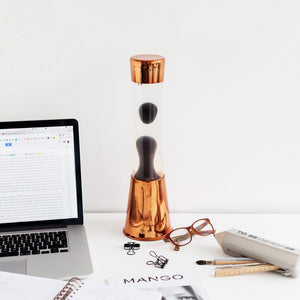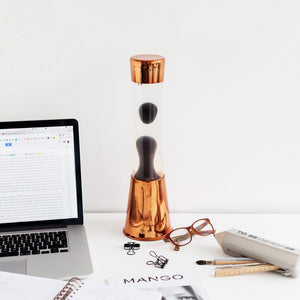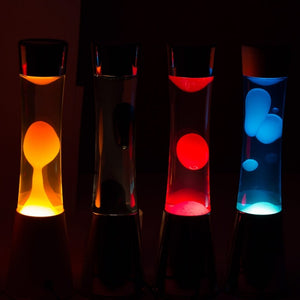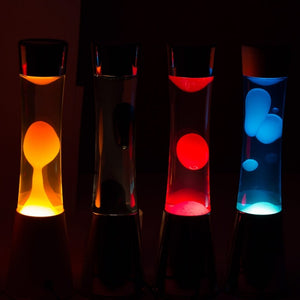 On Sale
Lava Lamp Copper Base Transparent Liquid Black Lava
Lave lamps have been around since the 60's and 70's but never have they had such a contemporary twist as this offering from Fisura. With a copper base and topper, this lava lamp is guaranteed to be an instant hit in any modern home. Add in the jet black and might we add, rather dramatic lava inside of a transparent liquid and it's clear to see (see what we did there?) just how modern this lamp really is. 
Place it in a minimalist office space to create a real statement piece or throw into a dark and dramatic dining room, and let it complement the space even further.
This is guaranteed to provide a real talking point so make sure you keep it in full sight of everyone who comes to your home and let them see just how incredible this piece really is.
Description 12 x 40 cm. Materials crystal metal. This is not a toy. 230 V. Not suitable for children under the age of 15 years only to be used under adult supervision. Bulb included. Don't operate for more than 10 hours at a time