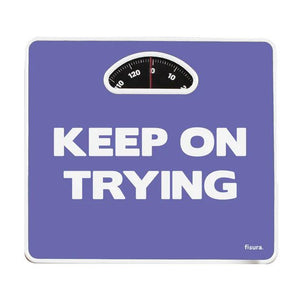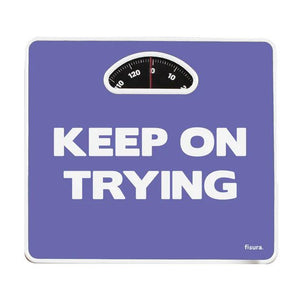 On Sale
Motivational Scales | Bathroom scale - "Keep On Trying"
Remember the scale from your parents' home? Recreate that classic analogue metal design with this scale! Plus, its motivational message and 25.8 x 23.3 cm size gives your bathroom the unique charm you've been searching for. This timeless design will encourage you to reach your goals with its inspiring message. The slim, space-saving size makes it a great fit for any bathroom.
Description : Material: Made of metal. Measurements: 26.8 cm long x 3.5 cm high x 24.2 cm wide. Maximum weight: 130 kg. Stay standing on the scale when the value stays fixed, it will mark the exact weight.