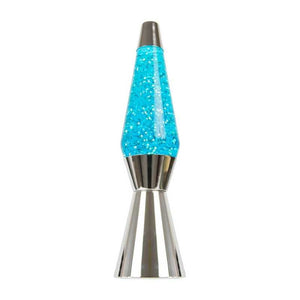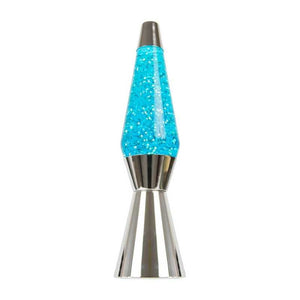 On Sale
Lava Lamp Blue Glitter Bullet Chrome Base
They're back... resurrected from the '90s, lava lamps are once again the must-have for your home. Vibrant, soothing and nostalgic, you need to jump onto this trend (again). 
This lava lamp from Fisura is a beauty. Filled with turquoise blue glitter lava, it will sparkle all day long. The lamp even features a collection of glittering stars that swirl and dance inside.
Mounted onto a chrome-effect base, it will look stunning in your bedroom, but will also make the perfect gift. The lamp features a UK plug adapter. 
Description Diameter 12cm, Height 40 cm. Materials: Plastic, chrome mental.