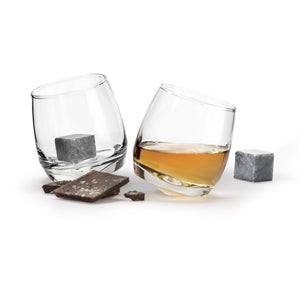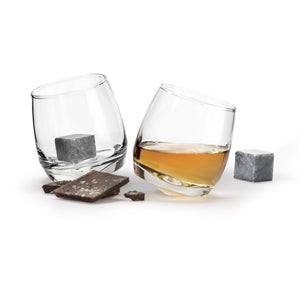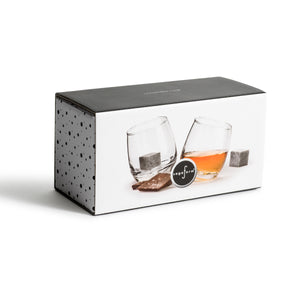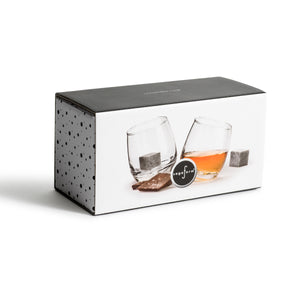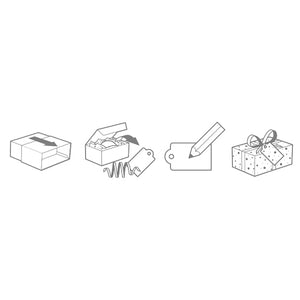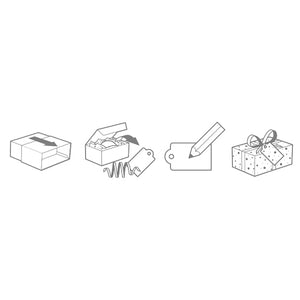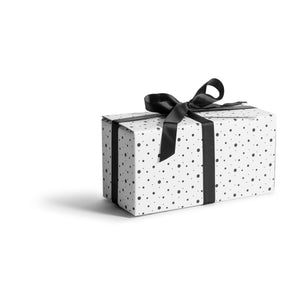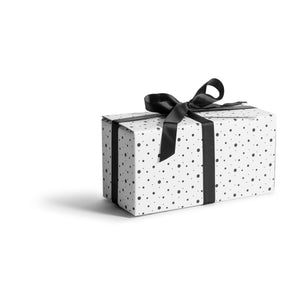 On Sale
Sagaform - Rocking Whiskey Glasses & Whiskey Stones Set of 2
A wonderful set of two rocking whiskey glasses and two large whiskey cooler cubes. Designed with you in mind to keep your whiskey cool without diluting it with water, that you would get with traditional ice cubes.
This stylish gift collection comes with a little extra, it includes: swing tag label, ribbon and a sophisticated gift box with the product wrapped in stylish matching tissue. The perfect gift in a box without extra wrapping costs! 
Description 20 cl glasses / 25 x 25 x 25 mm stones. Materials glass, soapstone and card packaging. Giftboxed and Dishwasher safe.