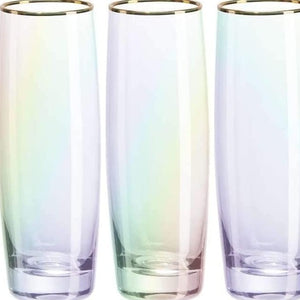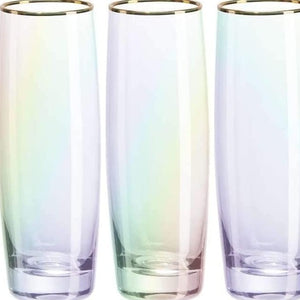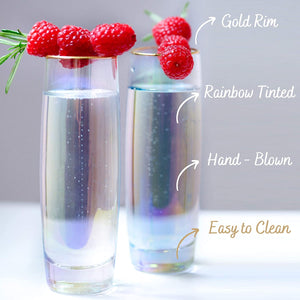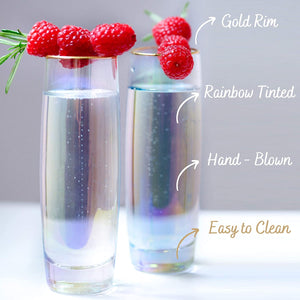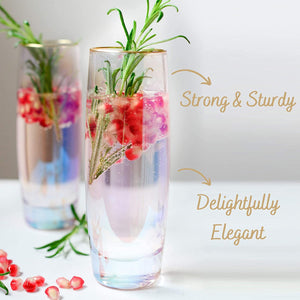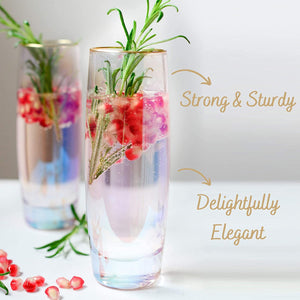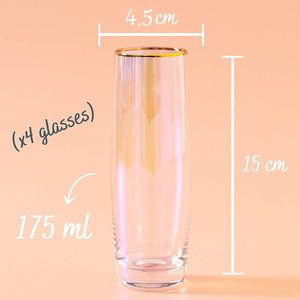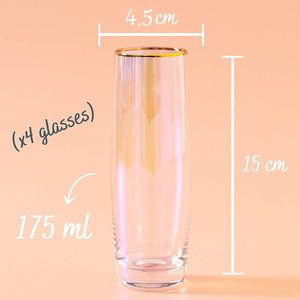 On Sale
Stemless Prosecco Glasses Set of 4 Rainbow
Prepare for your most colourful party yet, with these stunning prosecco glasses.
Featuring a stemless design, these glasses are an absolute head-turner. They channel a modern, sophisticated vibe, which will work brilliantly for any type of party. Featuring dazzling rainbow tinted glass, they make a perfect centrepiece for any dining table.
The glasses are crafted from hand blown glass and feature a gold tinted rim. This set of four is easy to clean and highly durable.
Description 15 cm x 4.5 cm. Material: Glass. Set of 4.