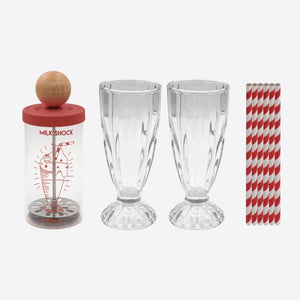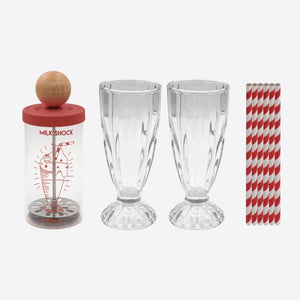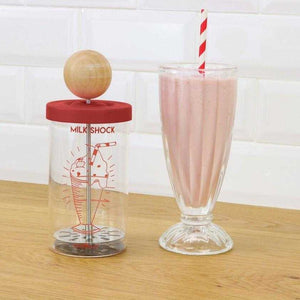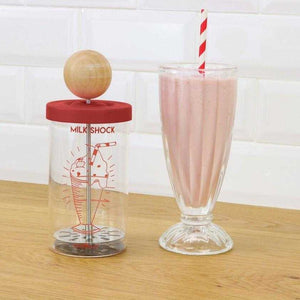 On Sale
Milkshake Maker Pump and Glasses Retro Cookut
It's time to bring the American diner to you. 
Create a dreamy milkshake with this milkshake shaker and glass set. This set makes it easy: whip up a shake in seconds without any need for a blender. Simply add milk, ice cream and syrup and get pumping! Pour your shake into your glass and put a cherry on top!
Description Length 85 mm, Width 85 mm, Height 205 mm. Material: Glass, wood, paper, plastic. Set includes 2x glasses, 6x paper straws and milkshake maker.