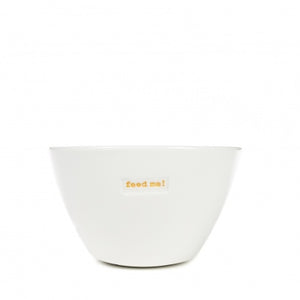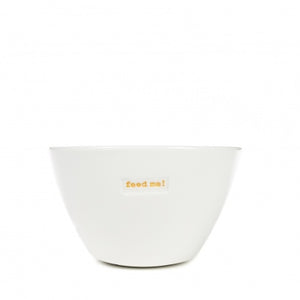 On Sale
Bowl Medium 'Feed Me!' Porcelain Keith Brymer Jones White
If food is the only way to your heart, then this one's for you. Hilariously inscribed with 'feed me!' lettering, this bowl says it so you don't have to...
In stunning super white porcelain, this bowl is beautifully made, with durability in mind.
It is designed by Keith Brymer Jones, known and loved from The Great Pottery Throw Down.
With a capacity of 500 millilitres, this bowl is as handy as it is stunning. 
Description Length 13.5cm, width 13.5cm, height 7.9cm. Materials: Super white Porcelain