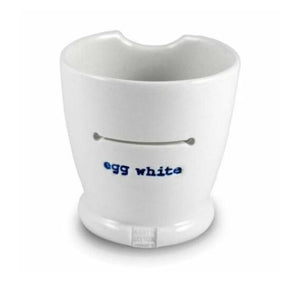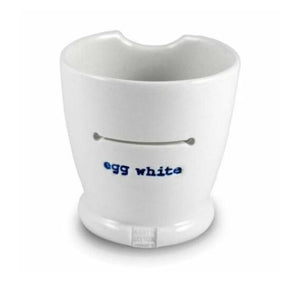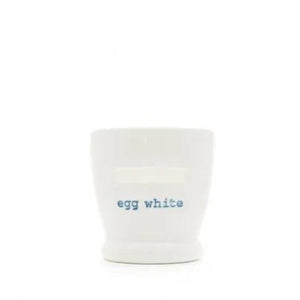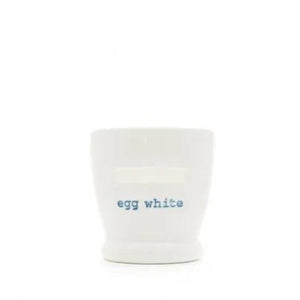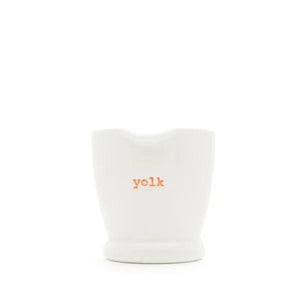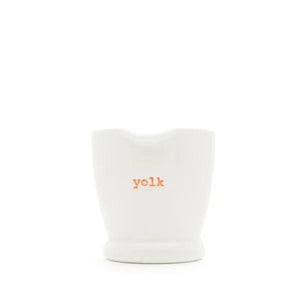 On Sale
Ceramic Egg yolk Separator Keith Brymer Jones
This egg white separator really works. It's incredibly simple and easy to use. No more faffing & fiddling if you want to whip up a meringue, mousse or some macaroons with the Keith Brymer Jones egg white separator. The retro-style of this egg seperator looks fabulous any modern kitchen or traditional home.
This quirky designed egg white separator is part of Keith Brymer Jones' Word Range of designer ceramics. Both sides are hand stamped with Keith's distinctive retro font. The side with the slit used to separate the egg white say "egg white" and the other side says "yolk".
The word range features a wide variety of essential funky home accessories. Keith's quirky design style vintage white ceramic kitchenware & modern home accessories.
It was the designer's dyslexia that gave him the idea for the Word Range. His craftsmanship as a master ceramicist can be seen across his range of designer kitchen accessories. Every one of Keith's modern kitchen accessories features a word or phrase that is skilfully pressed into the soft porcelain and painted by hand before glazing & firing.
Keith Bryer Jones' quirky kitchen accessories are made from super white porcelain and fired at incredibly high temperatures to create a finish that is dishwasher & microwave safe. Hard-wearing & practical with bundles of vintage style, these modern kitchen accessories living demands.
Description 11 × 11 × 9 cm | 280g. Material Ceramic