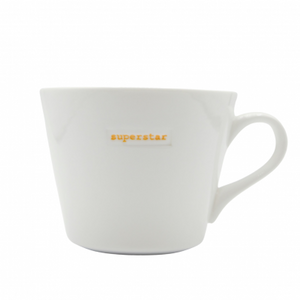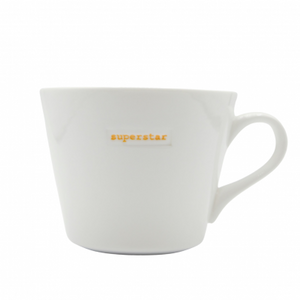 On Sale
Bucket Mug 'Superstar' 350ml Keith Brymer Jones White
Come on, be a superstar and gift your favourite friend this stunning mug.
From television superstar Keith Brymer Jones, of The Great Pottery Throw Down, this porcelain bowl is iconic as it is useful. Crafted from super white porcelain, it has a luxurious feel and appearance.
The bowl is stamped with 'Superstar' lettering. And with a 350ml capacity, it's got plenty of room for your favourite tea, coffee, or hot chocolate.
Description Length 12.5cm, Width 10cm, Height 8cm.  Capacity 350ml. Materials: Super white Porcelain. Dishwasher safe, Microwave safe.