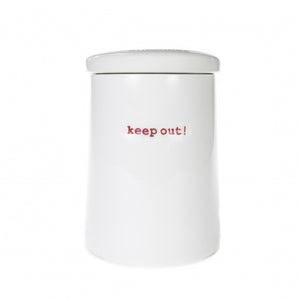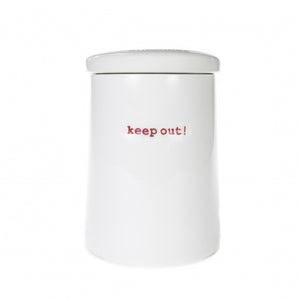 On Sale
Keith Brymer Jones Storage Jar - Keep Out!
Keep your treats out of your friends' reach with this fun, Keith Brymer Jones jar. Hand-stamped in bright red with "keep out!" on its super white porcelain, it's the perfect gift for a beloved kook! It's a whimsical way to add a touch of personality while keeping things in their place. This unique storage jar is made of high-quality porcelain that's sturdy and elegant. And best of all, it'll make anyone smile! With its bright red hand-stamped details and cheerful design, it's the perfect addition to any home.
Description : Materials: Super white Porcelain. Dimensions: L 12cm x W 12cm x H 17.3cm. Weight: 1070g. Giftboxed. Dishwasher safe. Microwave safe.