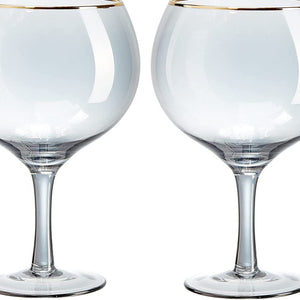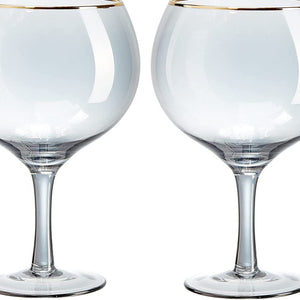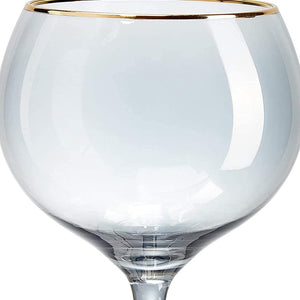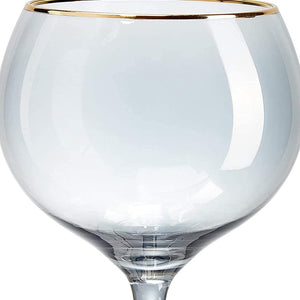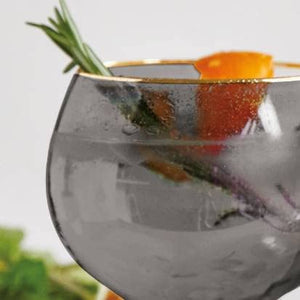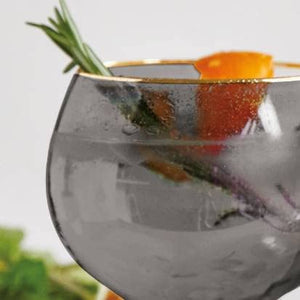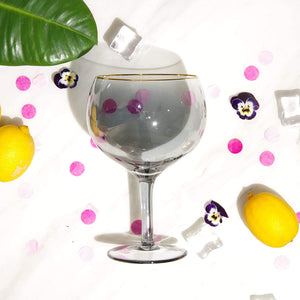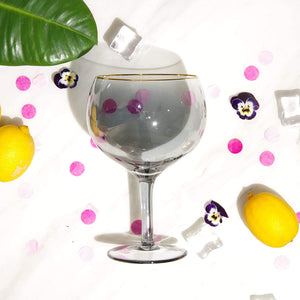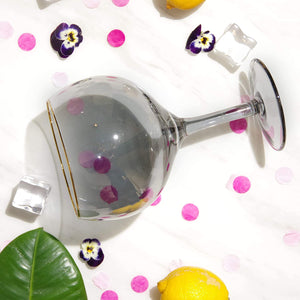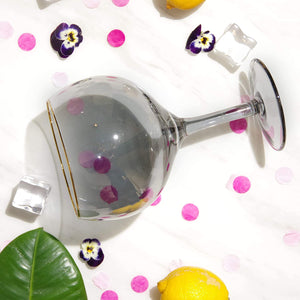 On Sale
Gin Balloon Glass Black-Tint Gold Rim 2 Pack
Clear gin glasses? Boring.
For an easy way to wow your guests, serve them their next G&T in a black glass.
Featuring premium black-tint glass and a golden trim rim, these glasses are even cooler than your beverage. Shaped to the classic gin balloon style, these glasses are the real deal - and the easiest way to instantly elevate your gin game. 
Not a drinker? These glasses will also make the perfect servant for ice cream sundaes or snacks.
The only question is: how many guests are you inviting around? 

Description 18cm x 8 cm. Capacity: 750ml. Material: Glass. 2x glasses included.