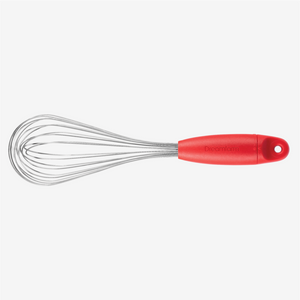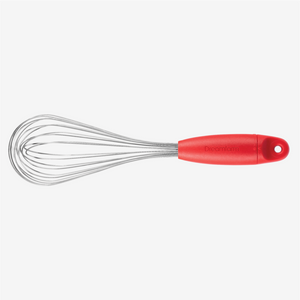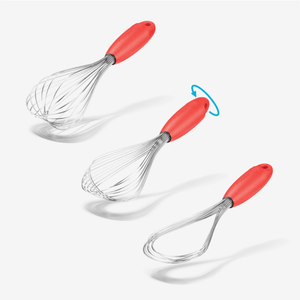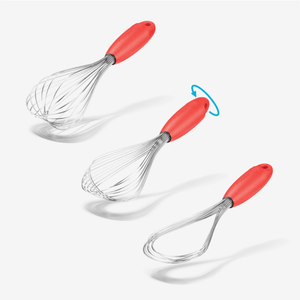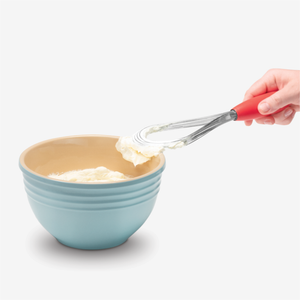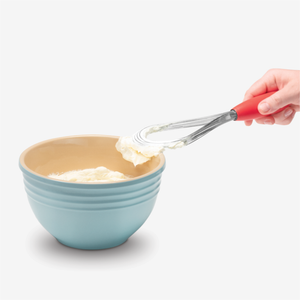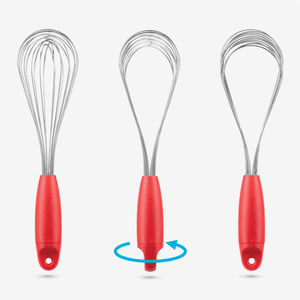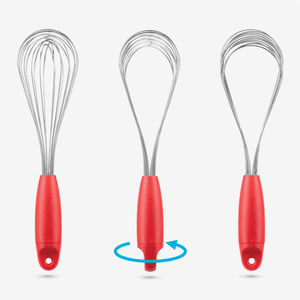 On Sale
Flisk Fold Flat Balloon Whisk Dreamfarm Red
The trusty whisk - a kitchen essential, required for all sorts of cakes and dishes. But what a pain to clean and store away!
Fortunately, this genius whisk can be pushed into a flat shape and stored with ease. This also makes cleaning incredibly easy - so say goodbye to that dreaded whisk-cleaning moment.
Designed with durability in mind, this whisk will be your lifelong birthday cake-making companion.
Description Length: 30.5cm, Width: 7cm. Material: Spring Steel. Dishwasher safe.