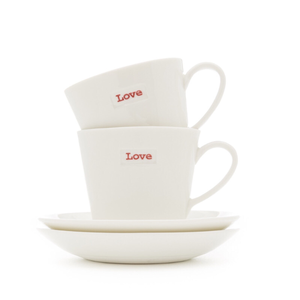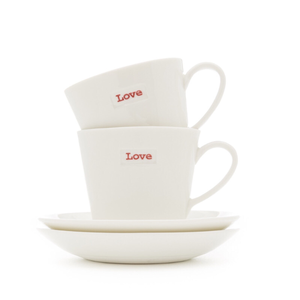 On Sale
Love Espresso Cup Saucer Set x2 Porcelain Keith Brymer Jones White
Mornings really aren't for everyone. If you're the kind of person who rolls out of bed, pours a coffee and hopes for the best, we feel you. But how about a little something to make your morning just that little bit sunnier? 
These gorgeous espresso cups with saucers and the perfect way to brighten your morning. Featuring Keith Brymer Jones' iconic design, you'll be jumping out of bed to drink from one of these!
Description Height 24cm, Width 16cm, Depth 8cm. Material: Porcelain. Dishwasher and microwave safe.