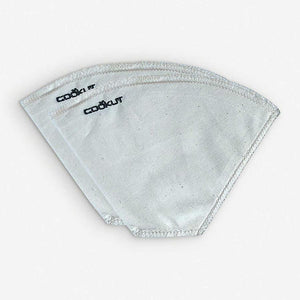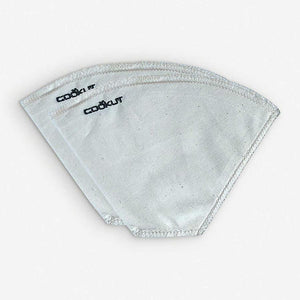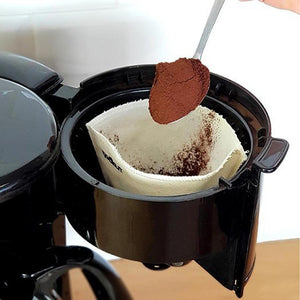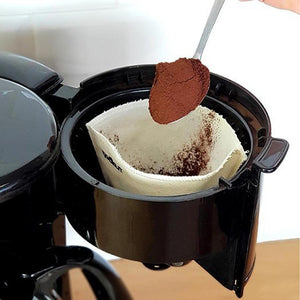 On Sale
Cotton Coffee Filters Reusable Set of 2
2 ecological coffee filters each usable for 1 year. Thank you for making a gesture for the planet. This filter is made of untreated, undyed, unbleached cotton.

It is size 4 and can work with most filter coffee makers.

Ideal for Small Budgets: 6 to 12x cheaper than paper filters depending on your coffee consumption.

Description Unit dimension (cm): 11 x 15.5cm. Materials: Cotton. Packaging: Recycled Cardboard Packaging. Maintenance: Rinses With Clean Water.