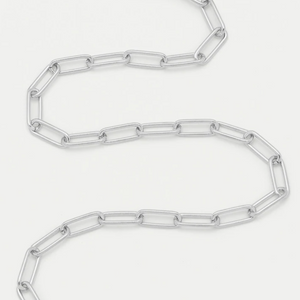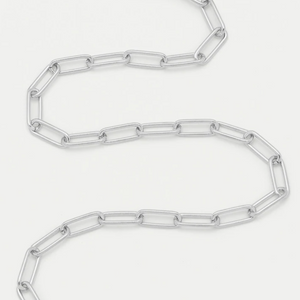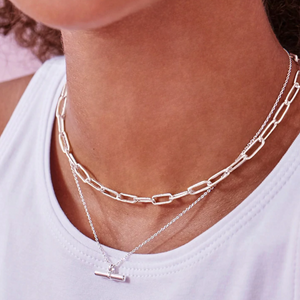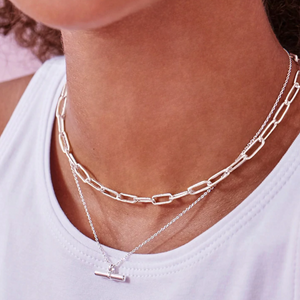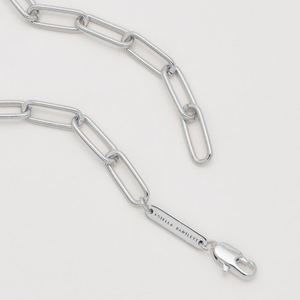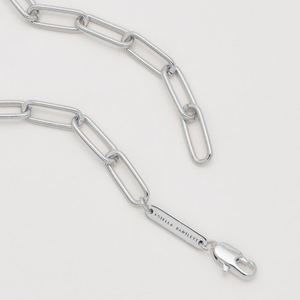 On Sale
Paperclip Chain Silver Plated Necklace Estella Bartlett
Making a statement? This standout chain says it all. A modern spin on the timeless chain, this necklace will look great on its own, or layered over a pendant. 
Plated with genuine silver, it will sparkle for time to come. The paperclip design enables you to adjust the chain to your desired length, meaning it will look great with both low-cut tops and t-shirts.
Description Measures a maximum of 45.72cm. Material: Silver plated.