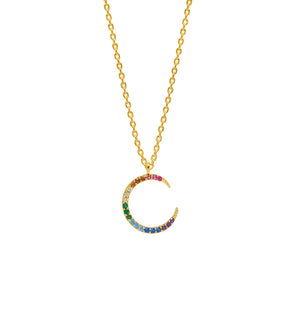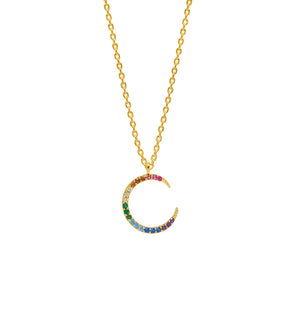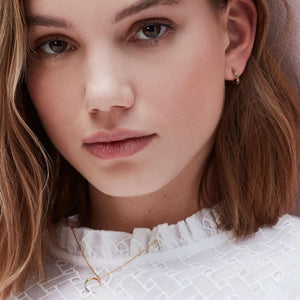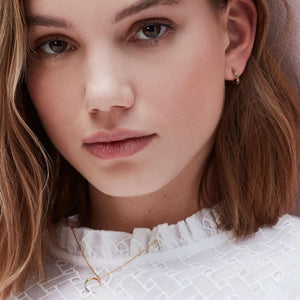 On Sale
Necklace Rainbow Moon CZ Multi Coloured Gold Plated
Show them you love them to the moon and back with this stunning gold plated Moon necklace, complete with multi-coloured stones. It's a stunning addition to any jewellery collection and even more beautiful when it adorns the neck of that special someone. 
Shaped in an almost full moon appearance, this necklace is guaranteed to be a hit with all who receive it, and really solidifies just how you feel. Gold plated, this exquisitely crafted necklace is one that will without doubt place you in the 'best gift giver' category, whatever the occasion!
Description
The chain measures 41.5 - 47 cm; the pendant measures 0.9 x 1.1 cm. Material Gold Plated.
Most of our pieces require very little care. However, we do recommend avoiding contact with bath and beauty products such as fragrance and taking off your jewellery when swimming or showering.