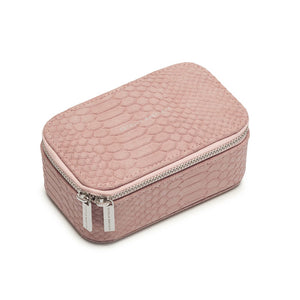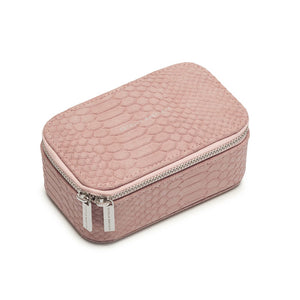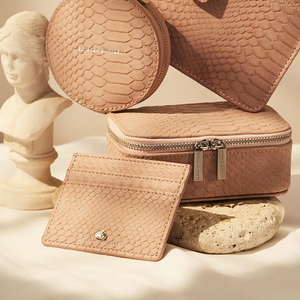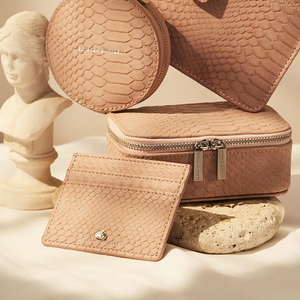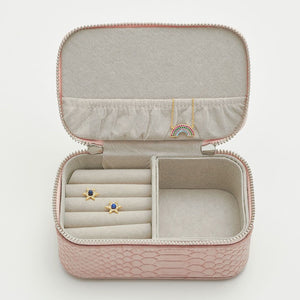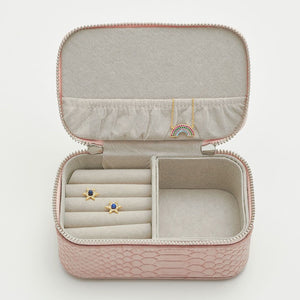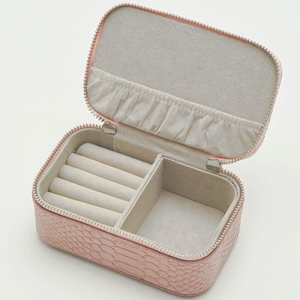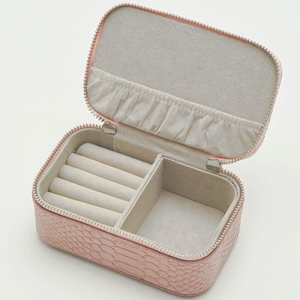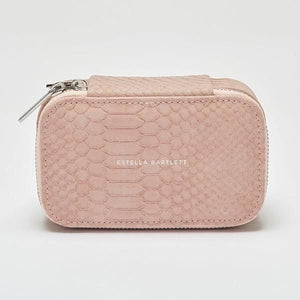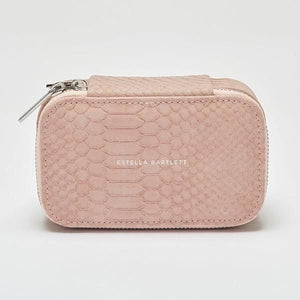 On Sale
Mini Jewellery Box - Blush Pink Snake Print
Jewellery is the finishing piece of any outfit but unlike our clothing, it doesn't have a cupboard or cabinet in which it stays. For most, we sling our jewellery haphazardly into a drawer and hope we can find a matching pair when looking for our earrings. Thankfully, those days are over thanks to the stunning mini jewellery box by Estella Bartlett in the beautiful pink blush snake. 
From your earrings to your watches, your bracelets and more, you can store your most treasured items in this fabulous jewellery box that doubles as a beautiful travel jewellery box. It makes the perfect gift, that is if you can bring yourself to give it away…
Description
5 x 13 x 8
cm. Materials Faux snakeskin, PU
. Jewellery on the image in not included. Wipe clean.