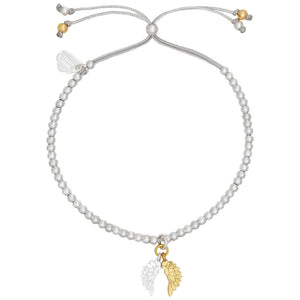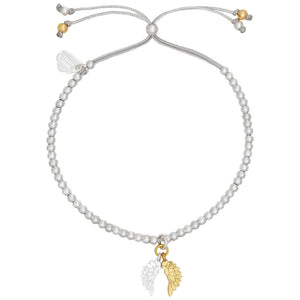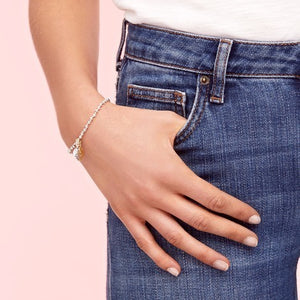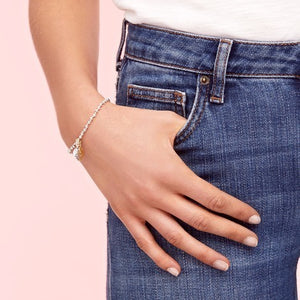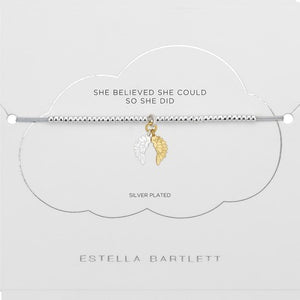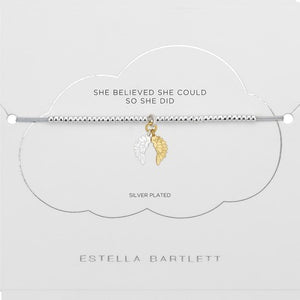 On Sale
Liberty bracelet with gold and silver wing charms
These beautiful angel wings will guide you in style. The two tones work in harmony and make this bracelet easy to wear with every outfit or layering more accessories. 
The highly detailed wings charm bracelet makes the perfect gift. If you want to treat yourself or a loved one, the packaging allows you to personalise the gift with space to write your own message. 
Description 9 x 9 cm, mixed metal on thick string cord. Cardboard and plastic packaging.