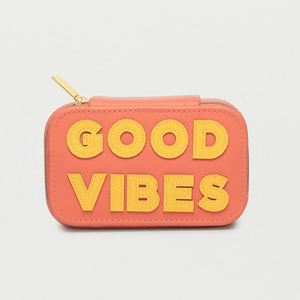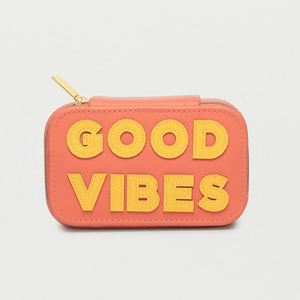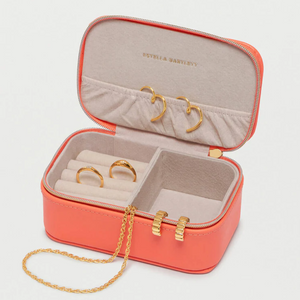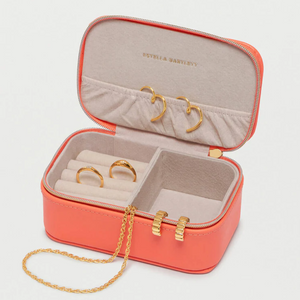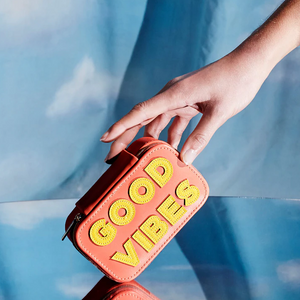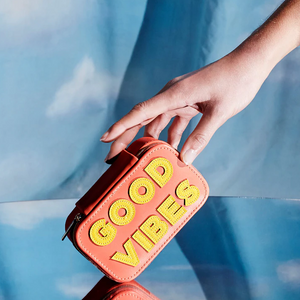 On Sale
Orange Good Vibes Only Trinket Jewellery Travel Box
Picture this: you wake up to a sun-soaked room. You shower, get dressed, apply sunscreen and reach for your 'Good Vibes' jewellery box, to finish off your look. It's official - this travel jewellery box will be your best friend this summer holiday!
Featuring a stunningly sunny design, this colourful little box will keep all of your trinkets safe. Padded with grey cushioning, you won't have to worry about your jewellery getting damaged when you take it away with you.
Description 5cm, 13cm, 8cm. Materials: PVC leather. Jewellery not included.