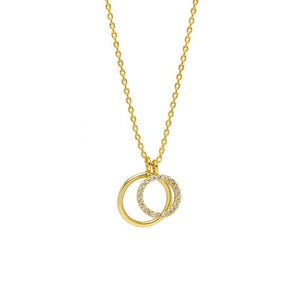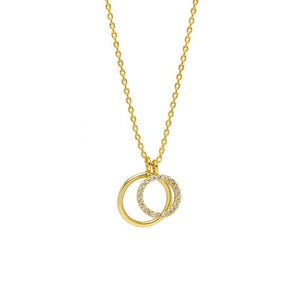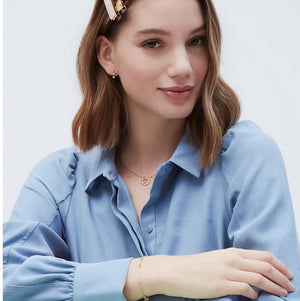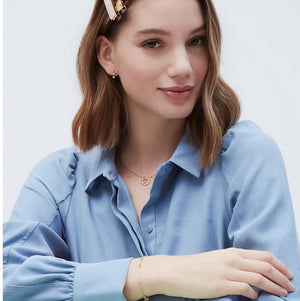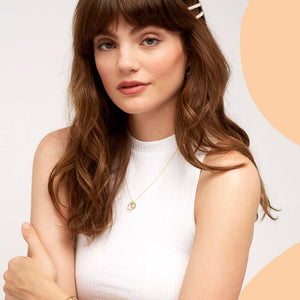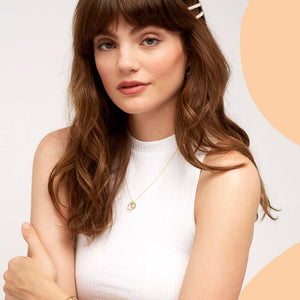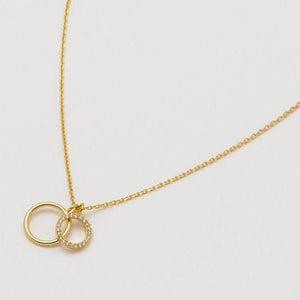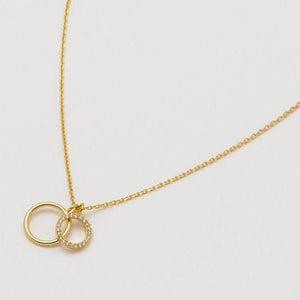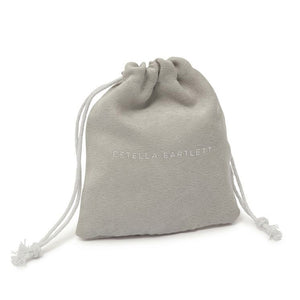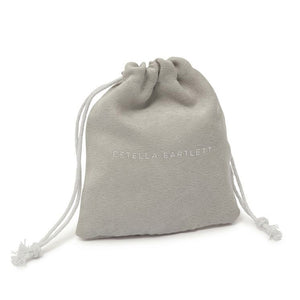 On Sale
Necklace Double Circle Charm - Gold Plated
This stunning double charm necklace is the perfect addition to adorn any décolletage. Whether you're looking for the most beautiful piece of jewellery that says I love you or you're looking for something special to remind that certain person just how you feel about them, this double charm necklace from Estella Bartlett is the perfect choice.
Gold plated and beautifully detailed with cubic zirconias on the innermost charm, this designer necklace is a truly beautiful gift that we guarantee anyone will be happy to receive. Pair with the Estella Bartlett chain hoop earrings and you've got the perfect set.
Description The chain measures 41.5 - 47 cm; the pendant measures 0.9 x 0.9 cm ; 1.1 x 1.1 cm. Materials Gold Plated. Most of our pieces require very little care. However, we do recommend avoiding contact with bath and beauty products such as fragrance and taking off your jewellery when swimming or showering.