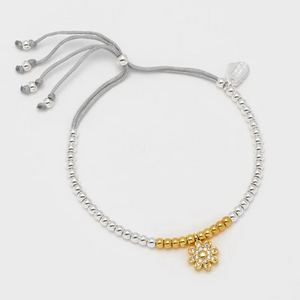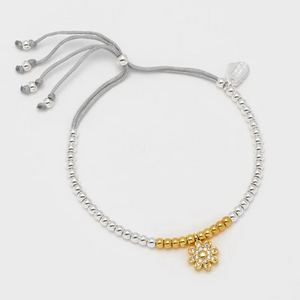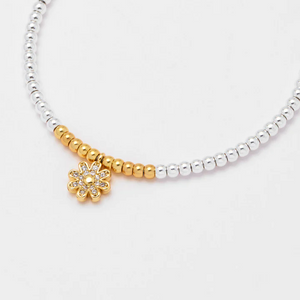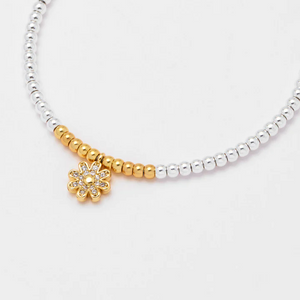 On Sale
Daisy Charm Bracelet Gold Silver Plated with Cubic Zirconia
This ditzy-daisy bracelet is ideal for adding bling to your summer-look.
Composed of a string of dainty beads, this bracelet is a beauty. It features a stunning daisy charm, adorned with cubic zirconia gems - meaning it will sparkle and dazzle in the sunlight. Mixing gold and silver together, this bracelet is a rule breaker that gets it right.

Ideal as a gift for your favourite friend - or for keeping for yourself!
Description Length 20.8 cm (adjustable). Material: Silver plated, cubic zirconia.