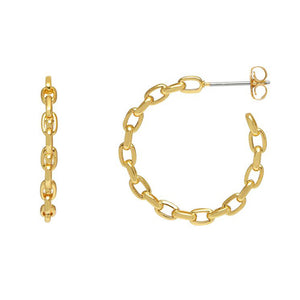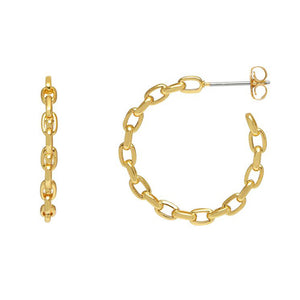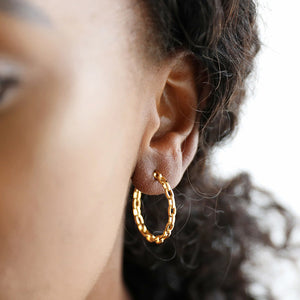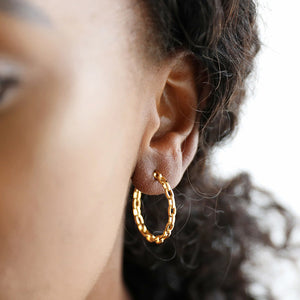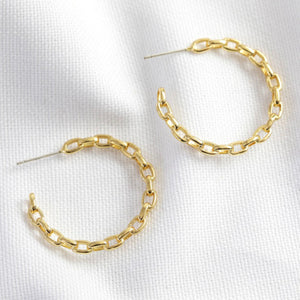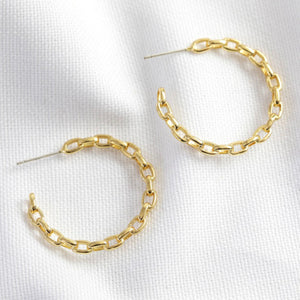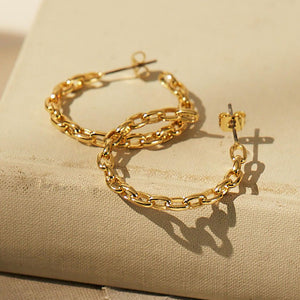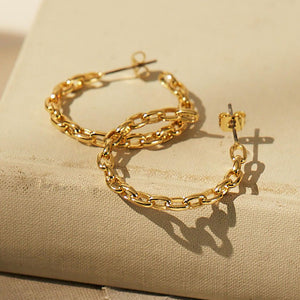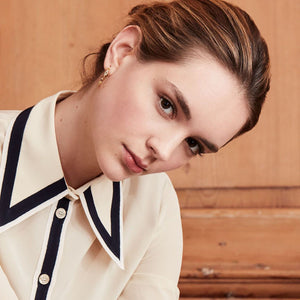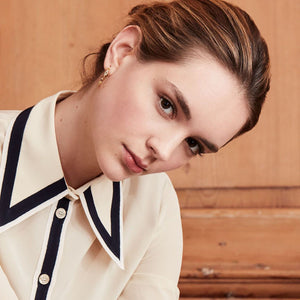 On Sale
Chain Hoop Earrings Gold Plated
These stunning Estella Bartlett chain hoop earrings are the perfect accessory for quite literally any occasion. They're exquisitely designed and what's more, with the chain hoop detailing, they offer a really different yet designer style alternative to the usual hoop earring. Stand out from the crowd and show your individual style with these simply stunning gold plated, miniature curve chain links.
If you're looking for an amazing gift for a special occasion, we guarantee these won't let you down, giving that special someone something to finish their outfit off to perfection. The only question is, can you bring yourself to give this jewellery away or are you going to have to buy two pairs?
Description 
Max width 2 cm, length of drop 2 cm. Materials Gold plated. 
Most of our pieces require very little care. However, we do recommend avoiding contact with bath and beauty products such as fragrance and taking off your jewellery when swimming or showering.