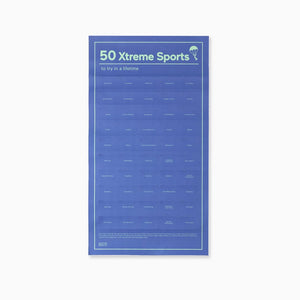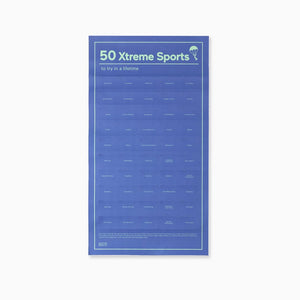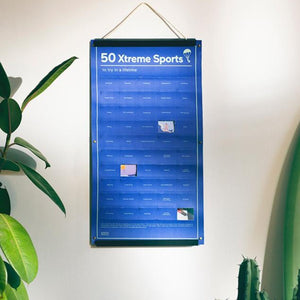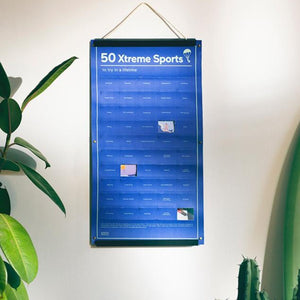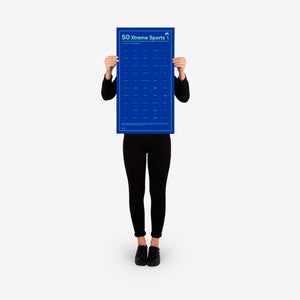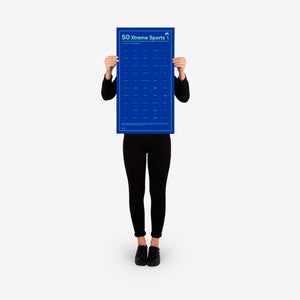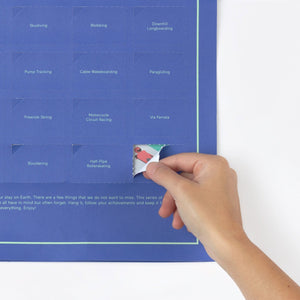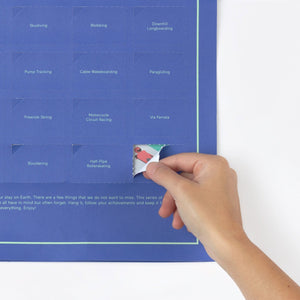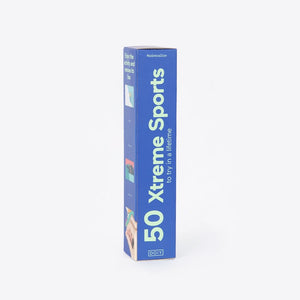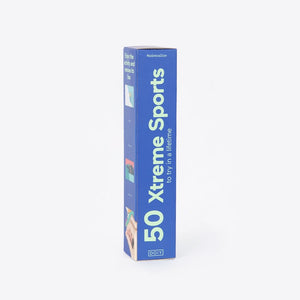 On Sale
Extreme Sports Poster 50 Xtreme Sports To Try In A Lifetime Poster
Feel the adrenaline rushing through your body as you explore sports that get you in the air, on the ground, or even in the water. Experience new activities that will bring you to live and enjoy life to the fullest. Feel the rush and collect unforgettable memories!
Whether sand or kite surfing, ice climbing, bouldering or bungee jumping. This interactive poster is a compilation of 50 extreme sports you must have to do! Hang up the poster, track your progress and keep your experiences in mind forever. So bring the poster to life and do some sport through the world of Xtreme Sports and open up field by field.
On each field there is a text with a sport that you should definitely try. As soon as you have completed this task, the field can be opened and a colorful picture appears. As you look at the pictures, you can reminisce about the coolest sporting events of your career.
Description Material: 
paper 
Colour: 
blue 
Dimensions : 
Height: 65 cm 
Width: 35 cm 
Item weight: 
300 g