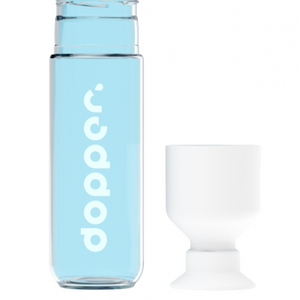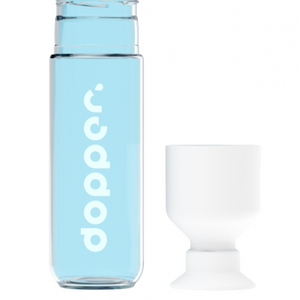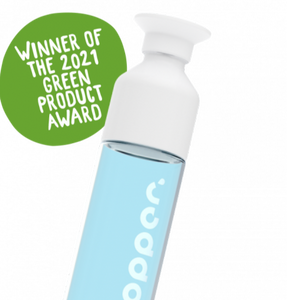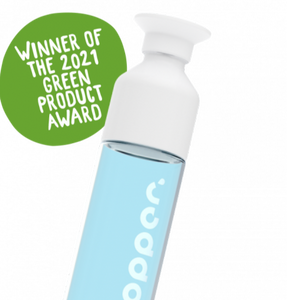 On Sale
Glass Transparent Water Bottle 400ml White
This minimalistic glass water bottle is not just visually stunning...
At Dopper, the message IS the bottle. Protecting the seas by promoting reusable bottles, Dopper is on a mission to banish plastic from the waves. 
The clever design allows you to transform the bottle's lid into a transportable cup which sits up on the table. 
Dopper is a certified B-Corp, meaning that it has been recognised for doing good in the world. The brand has helped fund safe drinking water projects in Nepal and even launched the DopperWave campaign in 2020. Dopper Wave is a global movement which encourages individuals, businesses and organisations to pledge against using single-use plastic water bottles.
Every purchase of Dopper helps to keep the oceans clean. 
Description Holds 400 ml , Diameter 6 cm , Height 25.7 cm , Weight 412.5 g . Material: Borosilicate glass (body), PP - Polypropylene (cap), Tritan (cup), TPE – Thermoplastic Elastomer (seal in cap), Silicone (seal in cup), BPA- and phthalate-free. Dishwasher safe.