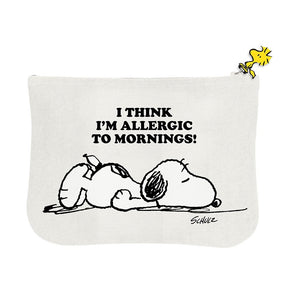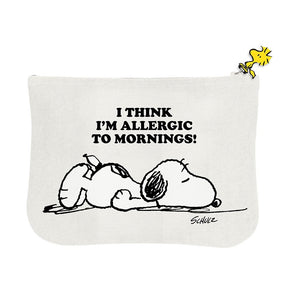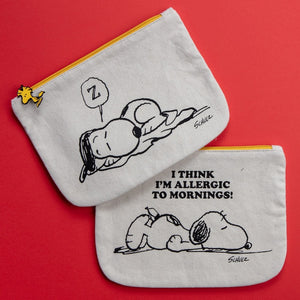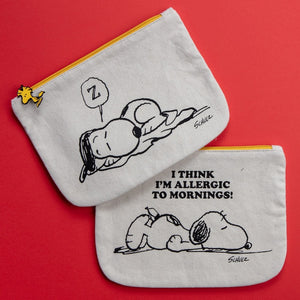 On Sale
Snoopy Pouch with Peanuts comic cartoon "I think I'm allergic to mornings" in White
Are you friends with a night owl? Know someone who needs their coffee before conversation first thing in the morning? Then we have the perfect stocking filler for you. Whether you have them as your secret Santa or simply want to grab something to make them smile, this Magpie X Peanuts "I think I'm allergic to mornings" White pouch is the perfect option.
Ideal for keeping your loose change together, this amazing little purse is guaranteed to make that person in your life who hates mornings, smile with sheer sarcasm the next time you see them
Description Length 24 cm, Width 19 cm. The material is 100% cotton with graphic print and an enamel zip pull. Special Care Instructions - hand-wash cold.