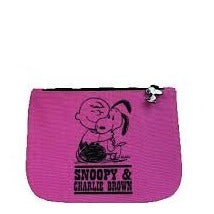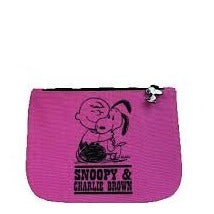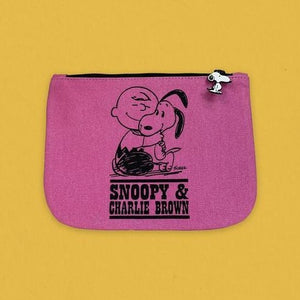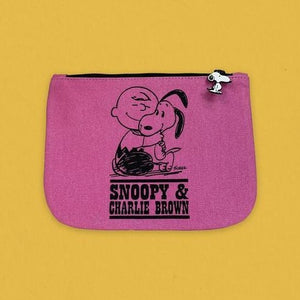 On Sale
Snoopy Pouch Puppy Happiness in Pink
Who doesn't love a little vintage style right? Thankfully, we don't have to wait around for the next vintage offering because we have one right here in the form of the Magpie X Peanut Puppy pouches! These solid colour pouches feature your favourite cartoon pup and his favourite quotes.
Whether you're looking to keep your loose change somewhere safe or simply want to keep your lipsticks in your handbag in one handy little pouch, this beautiful little purse has you covered.
Let's not forget, it could also make the best little stocking filler this side of the new year. So what are you waiting for, slip one in your basket, or maybe add a second for when you can't bring yourself to give it away.
Description 18cm high x 25cm wide. Heavy duty canvas with black cotton lining and Snoopy enamel zipper pull.