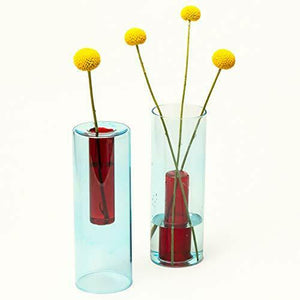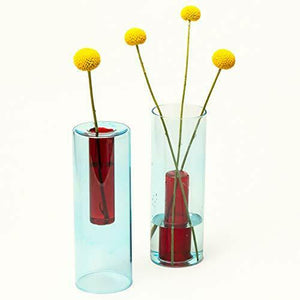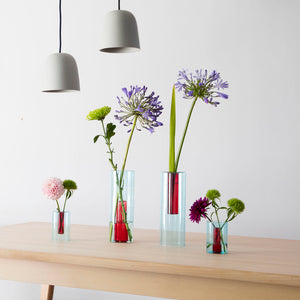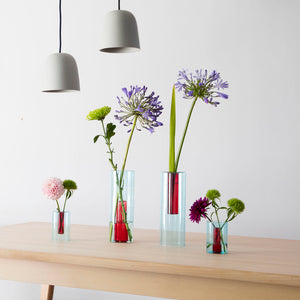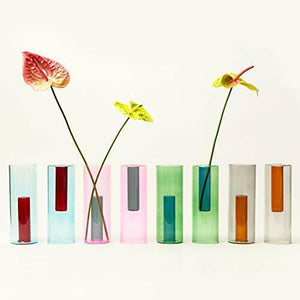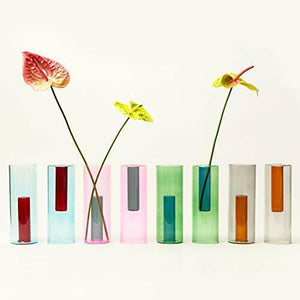 On Sale
Vase Reversible Glass Blue Red for Flowers Large
Ideal for whole bunches of flowers as well as single stems, this stunning vase allows you to really make the most of an entire bunch.
Begin with the wide end, enjoying the bloom of a whole bunch. Then, as single stems begin to wilt, narrow down your bunch until it's narrow enough to fit into the small end. Turn on its head, fill with fresh water and enjoy fresh flowers once more.
Handcrafted from laboratory glass, these glasses offer beautiful clean lines and natural shades. Perfect in any home.

Description Diameter 8cm, Height 24 cm. Materials Borosilicate Laboratory Glass. Hand wash only. Two vases in one, contains 1 vase.