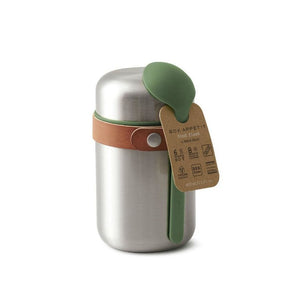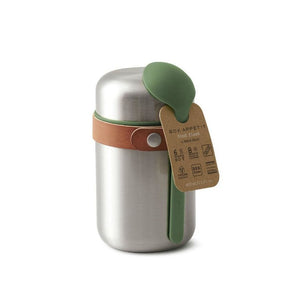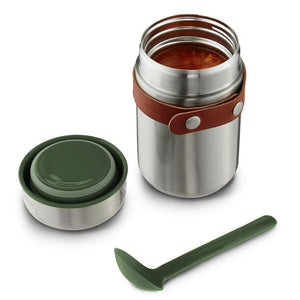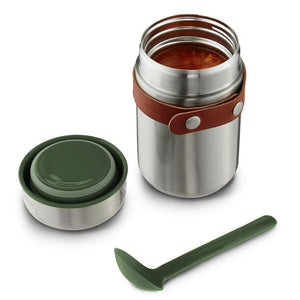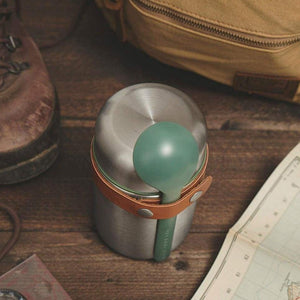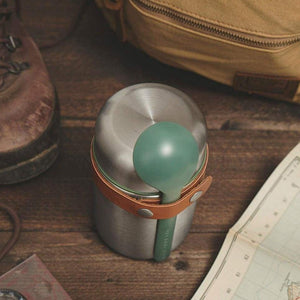 On Sale
Insulated food flask with spoon from stainless steel in Olive
Enjoy your home-cooked meals in this insulated flask, guaranteeing a hot meal anywhere you are, no need for a microwave or succumbing to cold food. This flask will keep your food hot for up to 6 hours and cold for up to 8. If you are in the office, on a bus, on a plane, in a park or wherever you are, this flask will most definitely keep your lunch just as fresh hours later.
Featuring an updated design that ensures your food never touches any plastic and a spoon that is crafted from responsibly sourced materials! 
Description Length 15.2 cm, Diameter 8.8 cm, Volume 400 ml. The material is brushed 304 stainless steel body, Polypropylene (BPA free), HIPS, silicone and vegan leather. Comes with a spoon. Special Care Instructions - Not suitable for microwave or dishwasher.