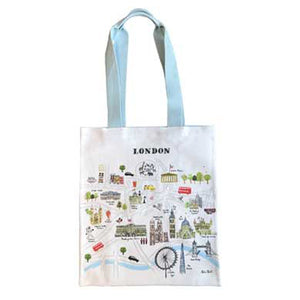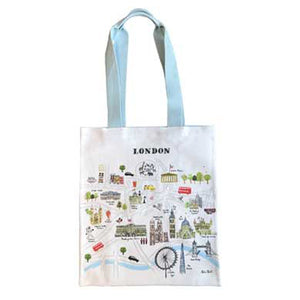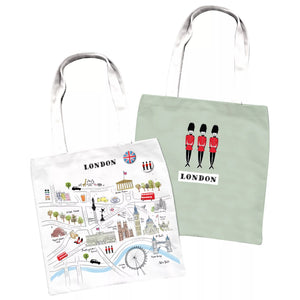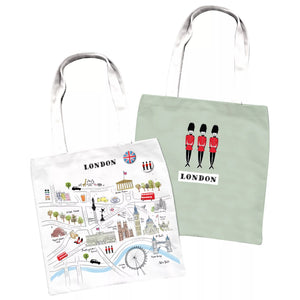 On Sale
London Tote Bag Cloth Bag Alice Tait
This colourful tote bag features a printed map of London, capturing its most famous sights and landmarks. Made with quality cotton, it is both comfortable and durable - perfect as a gift or as an unusual accessory to an outfit.
Alice Tate creates charming illustrations heavily inspired by early printmaking and handwriting, which aim to capture some of the most exciting and beautiful bits of the UK. First graduating from Bath Spa University in 2002, she moved to London where she spent seven years working for the busy Great Western Studios. 
Later moving back to the heart of Bath, she set up her own studio where she remains today, producing fun, colourful work which she prints on linens, ceramics and wall art.
Description H34 x W35cm/400 x 350 x 10 mm. Material: Cotton. Weight: 185 g