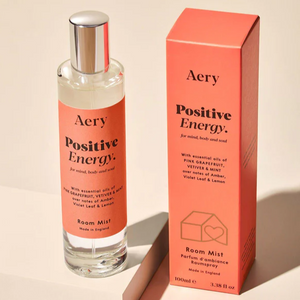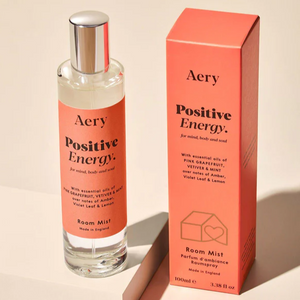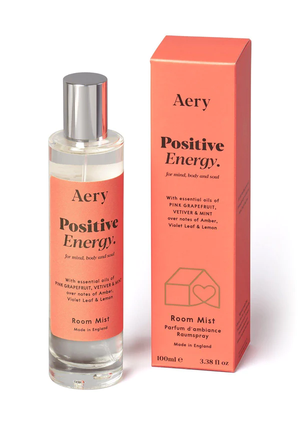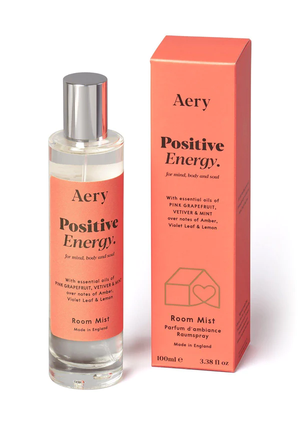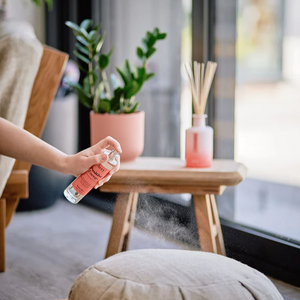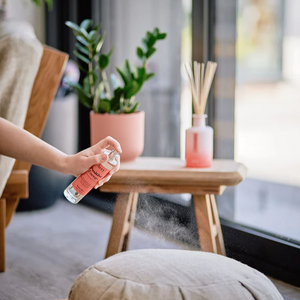 On Sale
Aery Living - Room Mist | Positive Energy Room Mist | Pink Grapefruit Vetiver & Mint
An invigorating and fresh room mist.Cheery and uplifting notes of Pink Grapefruit, Vetiver and Mint designed to help focus and inspire.Positively refreshing!Spritz for an instant boost in fragrance on cushions, pillows, curtains and doorways. Welcome guests with a smile, or even give your yoga mat or bolster a spray in the morning for a rejuvenating practice. A perfect way to keep your space smelling fresh and inviting. And for a little pick-me-up, it's also a great way to energize your mood! The uplifting scent of Pink Grapefruit, Vetiver and Mint will help you create a positive energy atmosphere in your home or office. Refresh any room with a few spritzes and enjoy the sweet minty scent that fills the air.

Fragrance Strength - Strong

Top notes - Lemon, Vetiver
Middle notes - Grapefruit, Peppermint
Base notes - Amber,  Violet Leaf
Description : 100ml 3.38 fl oz. Made in England. Recyclable packaging. 98% Plastic-Free. Vegan & Cruelty-free.