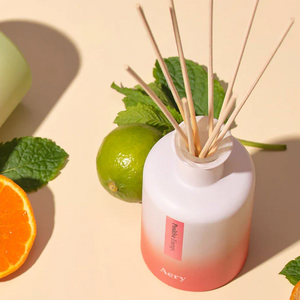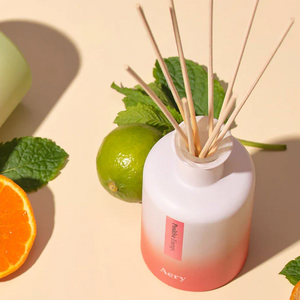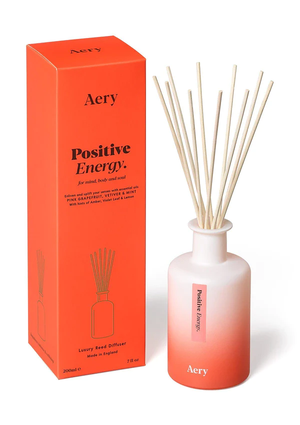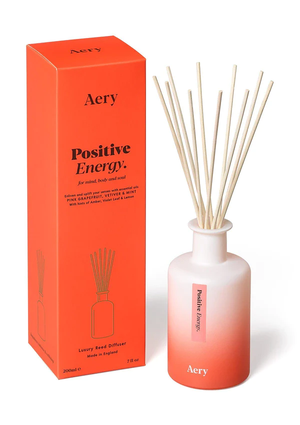 On Sale
Aery Living - Diffuser | Positive Energy Reed Diffuser | Pink Grapefruit Vetiver & Mint
Fill your home with joy & positivity! Our Positive Energy Diffuser is packed with essential oils and perfumes to help you boost mood and energy. Enjoy fresh and zesty grapefruit aromas that will leave you feeling invigorated. Perfect for morning rituals, yoga, or just relaxing with a book, it will help create a beautiful, peaceful atmosphere. Take a deep breath and manifest Positive Ener Relax and breathe in the blissful aromas of vetiver & mint, creating a willing and calming environment. Take the time to appreciate the things you're grateful for and let the Positive Energy Diffuser enhance your feelings of contentment.
Fragrance Strength - Medium
Top notes - Lemon, Vetiver
Middle notes - Grapefruit, Peppermint
Base notes - Amber, Violet Leaf
Description : 200ml (100% Plant-Based Augeo). Natural Reeds last up to 4 months. Made in England. Fully Recyclable packaging. Vegan & Cruelty-free.