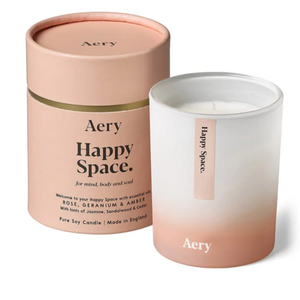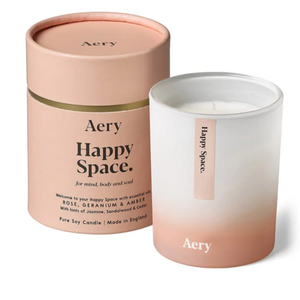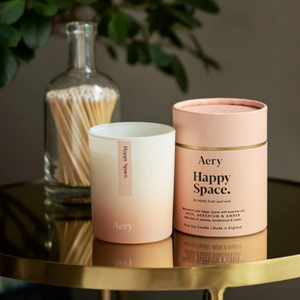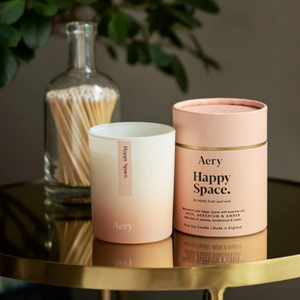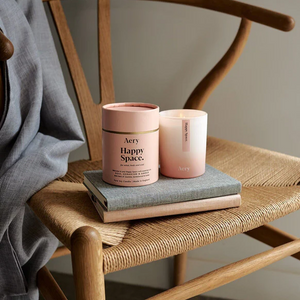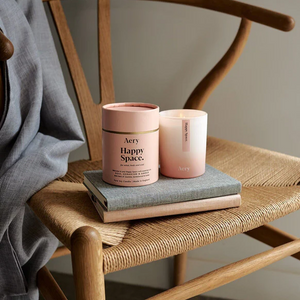 On Sale
Aery Living - Candles | Happy Space Scented Candle | Rose Geranium & Amber
A soothing, relaxed and floral-filled candle. An exquisite blend of florals that will bring joy. The rose essential oil will fill you with cheer, then the calming amber notes will create a cosy atmosphere. This scent will make any space feel warm and fuzzy. Place it in bedrooms, bathrooms or any of your favourite spots for an inviting aroma. Put your feet up, light the candle and relax - Aery Living's Happy Space creates a tranquil area for you to unwind. What does your happy space look like? Indulge in the calming energy of this sweet scent.
Fragrance Strength - Strong

Top notes - Bergamot
Middle notes - Rose, Geranium, Jasmine
Base notes - Patchouli, Sandalwood, Cedarwood, Amber
Description : 200g (100% Plant-Based Wax). 45 hour burn time. Made in England. Fully Recyclable packaging. Vegan & Cruelty-free.