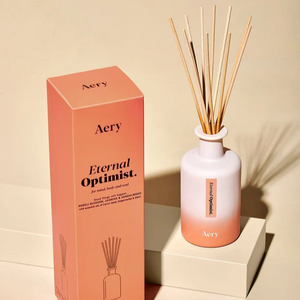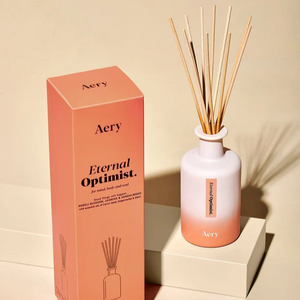 On Sale
Aery Living - Diffuser | Eternal Optimist Reed Diffuser | Neroli Blossom Jasmin & Sandalwood
Bring cheer to any room with the optimist's reed diffuser. Elemi essential oils bring a sense of peace and ease while neroli blossom invites a lively feeling. Remember: 'to find optimism, look for the good things in life.' Place this amazing scent in your home office, bathroom, or reception space for a summertime pick-me-up -- no matter the season. Always look on the bright side to add positivity and comfort to any room.
Fragrance Strength - Strong
Top notes - Green Leaf, Neroli Blossom
Middle notes - Jasmine, Magnolia, Lily
Base notes - Amber, Sandalwood, Warm Musk
Description : 200ml (100% Plant-Based Augeo). Natural Reeds last up to 4 months. Made in England. Fully Recyclable packaging. Vegan & Cruelty-free.